Saturday June 6th – My Dad, younger sister Christine and me decided last minute to take a road trip to Detroit for game 5 of the Stanley Cup Finals.


On Saturday Afternoon we packed into my dads car and hit the road! By about 5:00 we arrived in Windsor and checked into our hotel. Once we dropped off our bags and Christine and I got our Penguins shirts on we were ready to go across the border.
As soon as we got into Detroit we could feel the excitement in the air! There were Detroit Red Wings fans all over the city, but there were still a few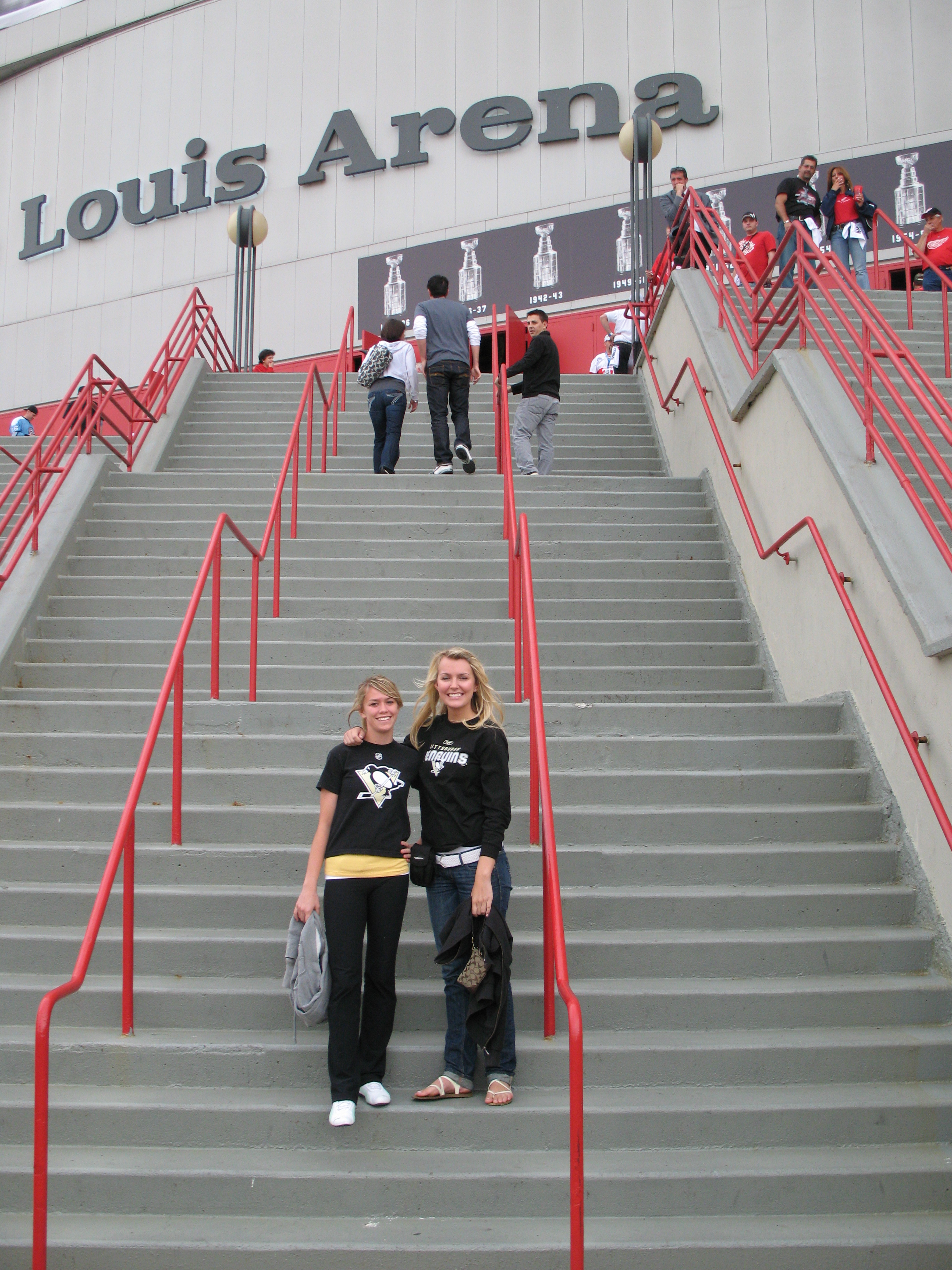 Pittsburgh Penguins fan like us. Christie's favourite players are Sidney Crosby and Evgeni Malkin and I'm also a big fan of Jordan Staal.
Although the Penguins lost 5-0, it was an amazing game to watch and it was unlike any NHL game I had ever seen! Joe Louis Arena was packed with enthusiastic fans that cheered, chanted and sang throughout the entire game.
Christine and I cheered the whole game hoping the camera guy would notice us and finally at the very end of the game we got on the jumbo-tron.

The 4-hour drive was definitely worth it! It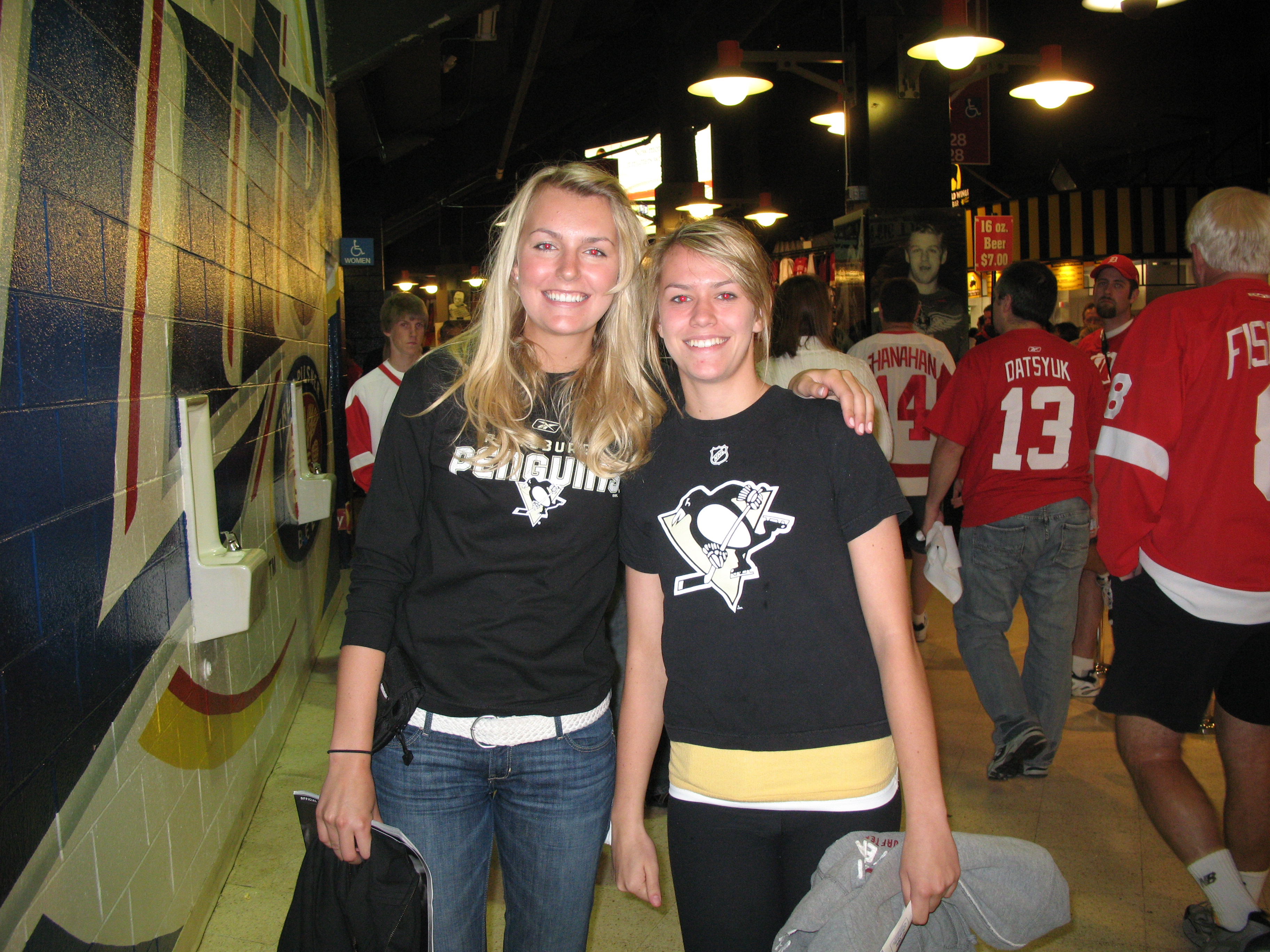 was an experience I'll never forget!