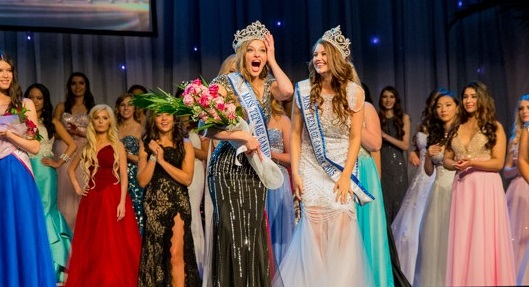 Be Your Own Kind of Beautiful
Do you have beauty, brains, energy and enthusiasm? Do you want to impact the lives of others and make a difference in the world? Be your own kind of beautiful is our motto and it is our promise. Step up to the stage and let it all shine at Miss Teenage Canada! It's more than a pageant, it's a place where you can show off your creativity, energy, passion and drive, get noticed for your achievements and dazzle the world from the inside out.
Our search for Miss Teenage Canada has taken us across the country searching for outstanding young women to compete and become Canada's next beauty and goodwill ambassador. We select over 70 finalists from across the country to compete for the crown in Toronto—the winner becomes the next Miss Teenage Canada! Along with all of the benefits, rights and privileges, there is a good deal of fun and travel and learning balanced with a good, healthy dose of responsibility, social purpose and community involvement.
We conduct this search every year, and accept applications throughout the year. If you think you've got what it takes, we want to hear from you. We want to see you strut your stuff, challenge your limits and become the best you can be. The winner each year will have the unique opportunity to travel, learn and be a role model for thousands of young women all over the world.
The best part? Besides the fun and adventure that comes along with competing on the national stage, you'll be meeting tons of new people, making friends with bright and talented women from all across the country, and helping the global community by working hand in hand with some great charitable organizations. We're looking for someone remarkable, someone radiant… someone just like you!
Savvy, confident and aware, the next winner begins her journey here and qualifies for an International Miss Teen Pageant.
Miss Teenage Canada is your title to own. Why not step up to the challenge and claim it for yourself?