Just after 6pm on the evening of Sunday July 17th the 2016 Search for Miss Teenage Canada started in earnest in the top floor ballroom of the Airport Holiday Inn in Toronto.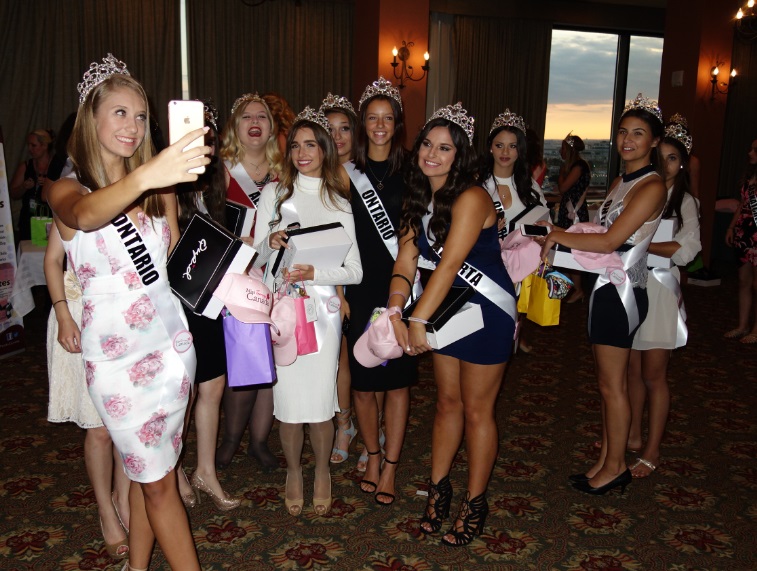 The setting sun shone bright into the ballroom and onto the entire assembly of Miss Teenage Canada Delegates gathered here from across the nation. One by one, they traded in their regional sashes and badges for new more generic provincial sashes. At the end of the week, one delegate will turn in this sash on stage for the official 2016 Miss Teenage Canada Sash & Crown!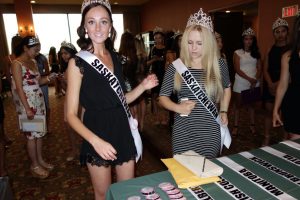 But that's a whole week away – tonight it was party time, and after a two short speeches from Pageant Director and the Social Media Director, the delegates were encouraged to browse the exhibitor booths and accept gifts from this year's sponsor's.
The thrilling event was crystallized by the presence of a very exciting user generated content aggregator called Hashtagio which not only collects all the Twitter and Instagram posts marked #MissTeenageCanada2016, it makes a handy feed wall that can be projected at parties. And indeed that's just what we did.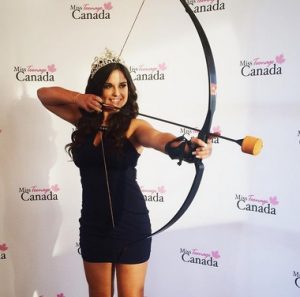 The back of the ballroom was ablaze with user generated social media alongside the official Miss Teenage Canada backdrop, a stock attraction that featured some cool new props including a bow and arrow (with a marshmallow tip) donated by an archery tag business in Toronto.
Sam Dhutia from Sweets Canada was at the party doing chocolate tastings. Sam made a very informative and delicious chocolate tasting exhibit. After each sampling Sam generously gave out gourmet chocolate bars from Sweets Canada, and edible flower chocolate bars, depending the preferences of the delegates as determined by their reactions in the previously aforementioned tastings.
The next booth at the show was very small but important. At the Archer Dental station every delegate received monogrammed toothbrushes courtesy of the best dentists in Toronto at Archer Dental because they care about each delegate's oral hygiene when they're away from home competing for a crown. And plus they know girls like to eat gourmet chocolate at night before they go to bed.

Nuvango clothing for teenagers created a shareable moment center by offering up some designer clothes in front of a full length mirror. This caused a frenzied girl party as each Delegate had a major dilemma picking just one garment Later in the week our assembly of regional delegates will be making a visit to the Nuvango headquarters (Tuesday July 21st)
Behold, much to each delegate's surprise there were free designer sunglasses from V.P.I. Canada, available on a table near the back of the room. The rule was simply that each delegate could take one pair – the make and model , colour size and shape that best fit their face.
The delegate above from British Columbia is sporting round frame vintage style sunglasses found here in VPI Canada sunglasses e-store, where there are over eighty different frames shapes from which to choose your own unique style. There were about forty different styles available here.
The sunglasses attraction, although popular where it was, really should have been set up on the sunny side of the room – regardless it produced some spectacular eyewear fashion photography portraits.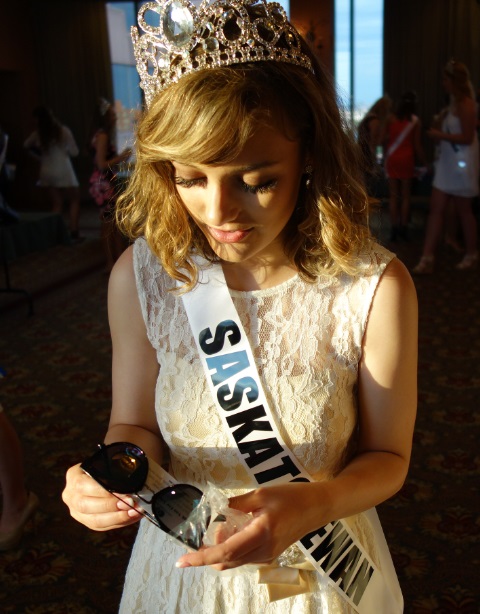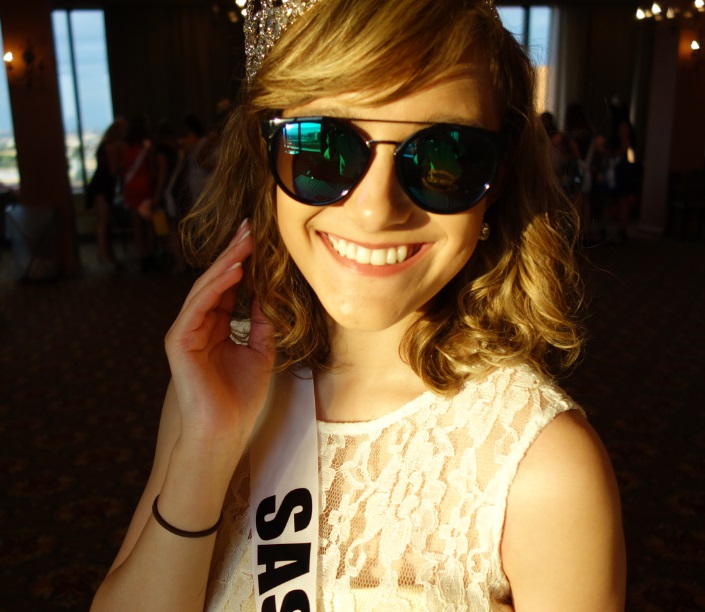 Another fun exhibit that was perfectly positioned on the shady side of the ballroom was a cool mini golf game donated by a Golf Academy. This organization is very teen friendly because teen golfers are a big part of their business – they teach golf lessons at six Kaneff golf courses west of Toronto. Bradlee Ryall Golf Academy offers the best junior summer golf camps for teens in the province.
On Weds July 20th, the 2016 Search for Miss teenage Canada visits Lionhead Golf Course, Royal Ontario golf course.
Delegates were especially advised to seek out and introduce themselves to Daphna and Karen Nussbaum from Storia PR in Toronto. These ladies are part of the 2016 Search for Miss Teenage Canada experience and were at this point anyway quite determined to retweet and amplify as much of the user generated content for all the sponsors as possible (without losing all their followers in the process)
BATA SHOE MUSEUM
The assembly of Teen Delegates will be visiting the Bata Shoe Museum on Tuesday, July 19 at 11:30 a.m.
RIMMEL LONDON
Rimmel London provided a surplus of products for the girls' welcome bags.. Find the team on Instagram & Twitter: @rimmelllondoncan
Save
Save
Save
Save
Save
Save
Save
Save
Save
Save
Save
Save
Save
Save
Save
Save
Save
Save
Save
Save