On Tuesday July 19th, the 2016 Search for Miss Teenage Canada was treated to an authentic South Asian experience at Nirvana, Taste the Flavours of India restaurant in Mississauga.
Located at 35 Brunel Road, just off Britannia Rd at 410 and 401 this venue is very close to the hotel, and real handy for us to visit after a long day downtown.  None of the Delegates suspected they'd be conscripted into the song and dance routine that happened next..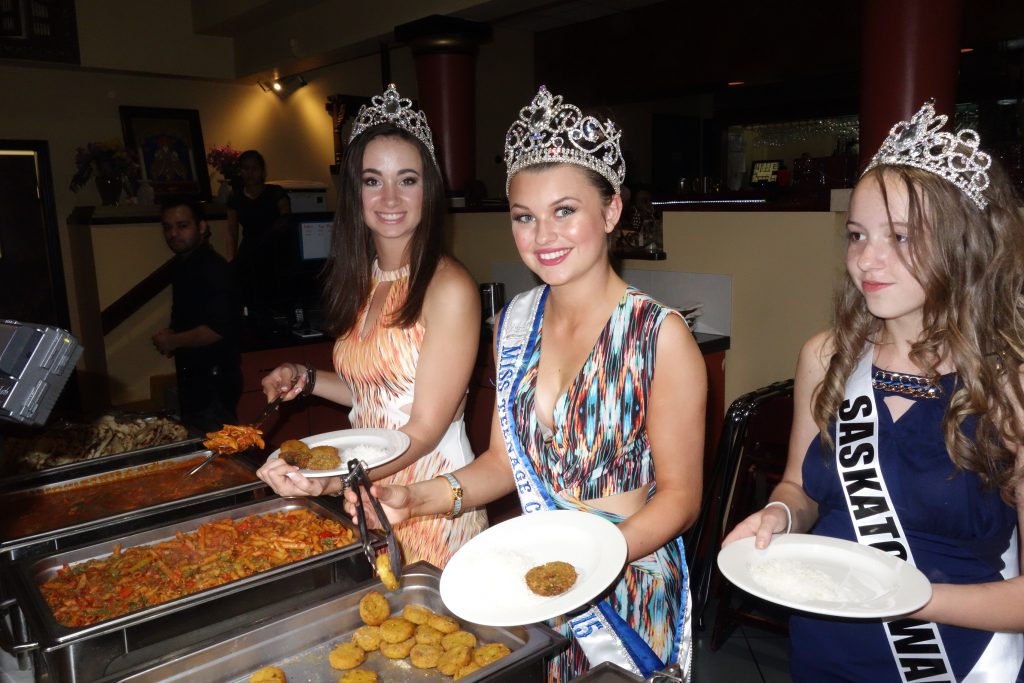 Once again Hashtagio was on hand to make a special page on the restaurant's website collecting all the media marked #NirvanaFlavours. Every tweet and Instagram photo marked as such was collected, curated and will now be displayed on a special page on their website for many months to follow.
It was Bollywood over Butter Chicken as Dine Palace, Toronto restaurant reviews produced a certified Odissi dance instructor. Many people believe Odissi dance to be the earliest classical dance style of India and the dance instructor sent from the Mrudanga Centre for Performing Arts in Brampton specializes in teaching its simple form. Due to scheduling issues however the expert instructor had to leave early.  Without any fuss her knowledge was quickly and effectively transferred to the social media director who then walked around choreographing the confusion based on caricatures of the original instructors' infinitely more rhythmic gesticulations as captured on his iPad. It worked.
One by one, each table filled with delegates rose to follow Sarah in a brief Bollywood-style ritual dance meant to greet the Visitors from faraway lands which is the name of the song.
So without question this restaurant's bold cuisine and Dine Palace's brilliant dance initiative culturally impacted the 2016 Search for Miss Teenage Canada.
The aromatic South Asian entrees mingled with the excitement already in the air at Nirvana, Taste the Flavours of India in Mississauga as sixty five teens made media and memories they'll cherish forever.
Save
Save
Save
Save
Save
Save
Save
Save
Save
Save
Save