On one of the coldest days in Saskatoon yet, we had the Santa Clause Parade to kick off the the holiday season.
 I was blessed that SMP Saskatoon was able to provide me with a brand new 2014 Silverado to ride in for the event! Also, that Living Skies Limousine was able to provide me with a driver for the parade as well.
My mom froze her fingers making the truck look like Christmas and attached my magnetic signs from Wolfecroft Signs that I have used on multiple occasions now! I also some how managed win the runner up for Novelty!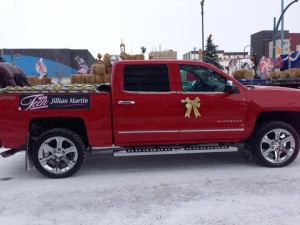 It was so much fun seeing everyone's frozen faces! It was very strange to wish people Merry Christmas in the middle of November but I think "Merry Christmas Princess" has to be my new favourite saying! I was excited that I didn't lose feeling in my fingers and toes until the last block too!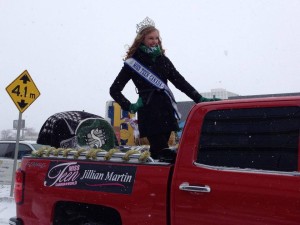 Also thank you to the Midtown Plaza for inviting me out!
For more pictures visit my facebook page!