As Miss Teenage Canada , I had the incredible opportunity to represent  our beautiful country of Canada on the international stage at Miss Teen Universe. What an unbelievable and unforgettable experience. Representing Canada was truly a great  honor that I will cherish for a lifetime!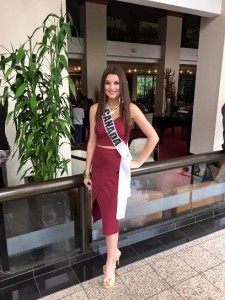 On February 23rd, I was three luggages packed and in heels taller than me, (Security at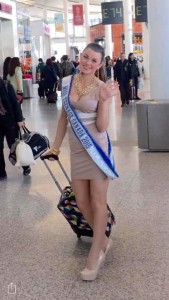 the Toronto Pearson  airport  was really impressed by all the jewelry  in our carry-ons ;)) and on my way spend an unforgettable week in the heat of the stunning COSTA RICA. The pageant was held from Feb 23rd to the 29th in Costa Rica's booming capital  of San Jose. I was immersed in an amazingly beautiful new  place with new languages and cultures from around the world. It made me truly appreciate the beauty in the diverse world we all share, My curious mind was in awe learning about true wonders of our world.
One of my most memorable experiences that I will treasure of a lifetime  was wearing Canada's National Costume on an International stage. I embodied what Canada represents in a very glamorous costume, that was overflowing with our culture from head to toe, in Canada and around the world, our National Costume is our "name tag". They offer the world watching a small glimpse into what their  country's values, symbols and what they  stand for.  The Maple Leaf  has been used as a Canadian symbol since the 1700s, which has become an international symbol for unity, tolerance and peace which are core values in a Canadian society. The prompt colors:  white and red are symbolic of our past heritage. White is a symbol of peace reflecting the neutrality and honesty of Canadians and the red represents hardiness, bravery and strength for the soldiers that lost their lives fighting for our freedom. The costume is a resemblance  and tribute to a flag, and meant to highlight the values in which the flag stand for in Canadian society.
Something I will treasure for a lifetime is when we got  the privilege to tour a stunning  traditional church in the outskirts of San Jose. While in the church I noticed a little old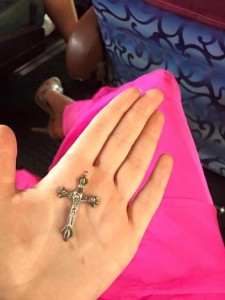 lady sitting on the end of a bench praying, I sat on the bench next to her and when she saw me she lit up with excitement, she hugged me and said "I was the most beautiful girl in the world she has ever seen"  and gave me her own personal cross for good luck! This  was such an meaningful act of kindness and a memory I will cherish forever!!
The 25  young women  that I met during the week very welcoming, friendly and truly beautiful-inside and out. Each girl had such a beautiful and unique quality that made them stand out. No wonder they were title holders. The world is so beautiful as well the women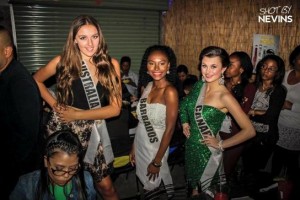 that walk in it.  The language barrier definitely didn't stop any of us from making close friendships, even though we didn't speak the same language, well we admitted to at times,   we all became best friends.  For the most time we all  could not  remember  anyone's names, so we called each other by our countries names. My closest friend throughout the week were  "South Africa " (Taahirah)  "Barbados"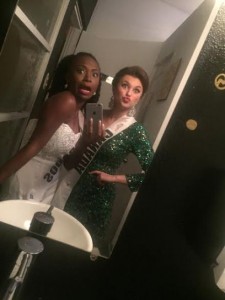 (Aaleah), "Australia" (Gabby), "Brazil" (Nicoly), "Bahamas" (Davette) and "Turks and Caicos" (Amber),  we spent  10 days laughing, bonding and eating, sharing stories, and of course DANCING under the warm sun.    A treasured memory that
  we all  share was when we got to experience the safe night life that costa rica has to  offer at the "O'Clock lounge", we spent the night dancing and singing songs together (in both Spanish and English, well attempted Spanish). Another memory that we all share is when we go to to the "Blu Beach Club", we got to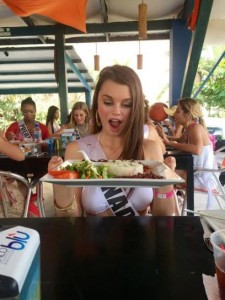 share amazing food, swim in a beautiful pool and of course experience the breathtaking beaches that are enclosed in Costa Rica.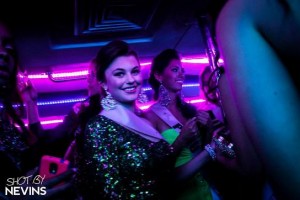 World wide title holders are so very so  valuable to the world,  because it empowers women to strive for excellence and gives them an authentic  voice that can stretch worldwide, which lets them stand out for what they believe in.  My personal favourite part of competing in a pageant is an interview, because it allows the titleholders  to show the judges their personality and what they stand for. I am  Happy to announce that after all  my hard work, I placed in the top 16 ( 6th runner up), won "best face", and placed top 6 for "best hair" and will be featured in commercials and in advertising for "Evolution Keratin / Evox ".  A huge Thank you them for providing myself with an amazing goodie bag full of there world winning products, My personal favorite product is their leave in conditioning spray!!
It is hard to believe that less than three weeks ago I was in Costa Rica  competing for the title of  Miss Teenage Universe, especially when temperatures go from 30  degrees celsius to flying back into a terrible snow storm.  I am so thankful for this opportunity, and I am proud to leave knowing that I embodied and exemplified everything that a titleholder should.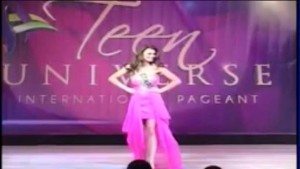 Until next time,
Miss Teenage Canada 2015- Sarah Wojcik