This past Thursday ( March 31st),  I had the wonderful privilege of traveling to Medicine Hat Alberta, to  attend  Mary's Accelerated Potential Academy, a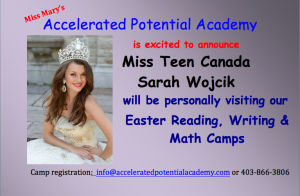 phenomenal   organization that delivers over-the-top educational experiences for preschool to junior high school-aged children in Alberta, Canada and internationally. They  provide fun learning camps with targeted academic instruction and engaging activity breaks to facilitate higher achievement in school. Education is a critical key to transforming a child's future success and was very happy to spend the day aiding in that transformation. 
  The day started bright and early  with the beginner reading program, where I was able to spend the morning assisting in the teacher's classroom, helping with the children's letter  sound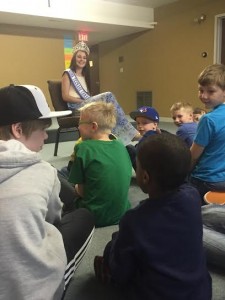 connection, which is a foundation to reading.  As well as  spreading a positive message of the importance believing in yourself and the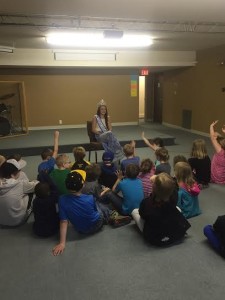 value of that education has to offer in society today, and of course feeding their curiosity by answering  many of their questions. Aside from aiding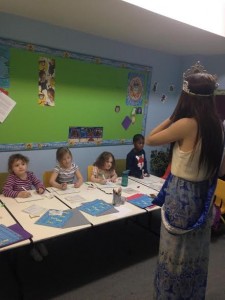 in the children's studies, I got to participate  in the children's activity breaks, which was a complete blast. We had so much fun playing games and joking together!  I had the chance to get to know and connect with the children on a personal level. The camp made me feel so welcomed from the start. My favorite part was the little kids saying "hi princess!" or "are you a princess!?"… so cute! I felt like such a strong and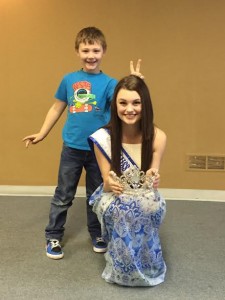 powerful role model for kids to look up to someone with goals and dreams. My crown wasn't mine for the day, it was stolen many times by the children, even the boys loved it! Looks like one day we might need to host a Mr. Teen Canada pageant. 😉
After the beginner reading program, I was so blessed to have shared a delicious and generous lunch, compete with homemade cupcakes. All thanks to the  teachers at the camp! We ate, shared stories and got to know each other on a deeper level!! It was like I had known them forever!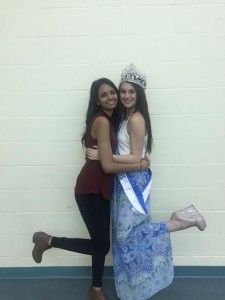 After lunch was my very own  public meet and greet, HOW AMAZING! I am so thankful to those who took time out of the day to come meet me! I loved the chance to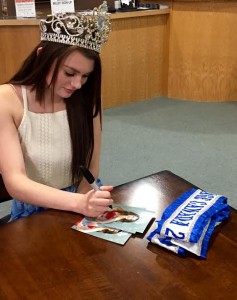 have the one on one opportunity to answer questions and get to meet the people behind the likes and comments on my social media.   I definitely loved all the amazing and kind support I was getting from those who attended the meet and greet  as they were congratulating me on my success and wished me the best of lucked in my future endeavors.
The afternoon math and writing camp was in full force once I returned from the meet and greet, it was a new group of children and another chance to get to know and assist each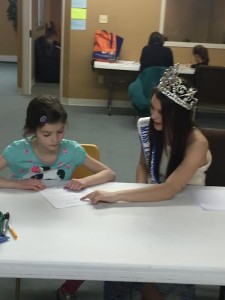 child. It was a joy to read the children one of my favorite childhood books "The Mitten". What an nostalgic feeling!! I remember being a young girl and having those I looked up to reading to me.  Accelerated Potential Academy is much more than just a learning camp, it's a family and  I feel so honoured to be  apart of that family now!!  A huge thank you goes to  Miss Mary, owner and CEO of Accelerated Potential for inviting myself to spend the day at her blessing of a camp, it was a true joy. Mary brings such energy and positivity into learning! You can't help but to fall in love with her and the camp!   I am counting down the days till I can return in the summer to be a camp counselor!! Camps like this reinforce my passion and appreciation for education and what a true blessing we are given with it!!
-Miss Teenage Canada- Sarah Wojcik