Maintaining a role- model status is something that has been an important aspect in my life since a young age, particularly  that I find being a good role model not only benefits my own self- discovery, but also I believe that it is a key in our society for young adults to have somebody to look up to.
Over the last year as my reign as Miss Teenage Canada 2015, I add the amazing opportunity to be a judge multiple times for the central all Canadian pageants,  It was so fun being on the other side of it!! I finally understand how hard it must be for a judge to pick winners, each contestant is deserving of a crown in my eyes!! The girls and even boys were so adorable and talented!! They brought so much joy to me and I loved every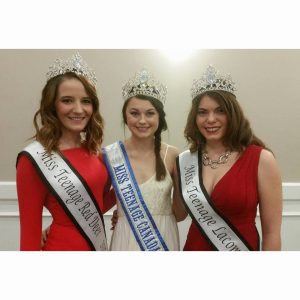 moment I got to spend watching them model, act and just be silly on stage! There were 2 finals held that day, on starting at 9am for the children 0-26 months up to 4 years old and then starting at 1pm  we had the children ages 5 all they way up to adult!!  This is such a fun pageant system, the contests do talent, my doll and me, beauty, and holiday. There was so much variety and each contestant had their favorite and you could see there eyes brighten when they got to perform in their favorite.  This variety resulted in almost every contestant walking away with a crown and prize. One of the memories I will cherish for a very long time  was when a little girl came up to me after I crowned her and said "one day I am going to grow up to be just like you". Her comment truly melted my heart and will be something I  reflect on when I am standing on stage myself. From ore commercials to beautiful piano players  I saw it all.
I was fortunate enough  many times to briefly touch on on pageants in general and the stigma often attached to pageant girls to the young contestants. I I often attribute much of what I have accomplished to my experience in pageantry. Pageants give young women a platform to stand upon to speak on issues important to them and to make a difference in themselves and in their community. Pageants allow young women to gain speaking, communication and networking skills. Participating in a pageant is not just about winning a sash and title. The people we meet, the connections we gain and the experiences we are able to be a part of can be truly life changing.
I am Very thankful to Central All Canadian pageants for inviting all their contestants to come out to my "Below the Crown" workshop and seminar and  for inviting me to be a judge and I am very excited to be continuing on even after my title is passed on.  Threw my duties as a judge I wanted to be positive role model for Canada future title holder to look up to and I hope i successfully achieved that.