From hunger, poverty, racism, to bullying – these were just a few of the issues discussed at Vancouver We Day this past Thursday.
This year's Vancouver We Day was intense. For those who do not know, We Day is a chance for kids and teens across Canada to get empowered by international stars with a message that young people can change the world. I was certainly moved while listening to speakers like Magic Johnson, Desmond Tutu, Justice Sinclair, Demi Lovato and many more.
This We Day, I had the honor of speaking on stage and sharing a positive message with youth across Canada. After having raised funds for Free the Children this past year, I really began to educate myself on the foundation and about some of their overseas projects. This summer, I will have the opportunity to work on an overseas Me to We project, getting to volunteer abroad and build a school for children who may have never set foot inside a classroom before.
After speaking about my affiliation with Free the Children, I had the honor of introducing the mayor of Vancouver; Gregor Robertson, whom I had the chance to meet backstage before my speech. Not only is he on a mission to end homelessness but he is also trying to make Vancouver the greenest city in the world.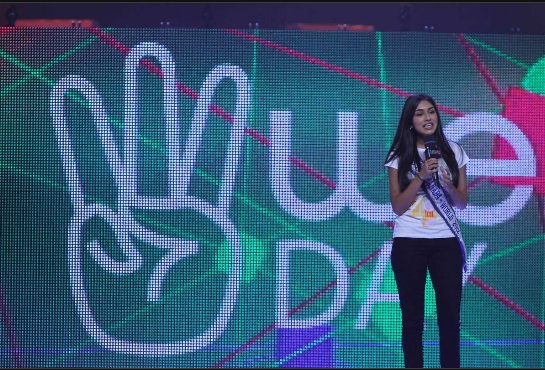 Overall, We Day was a life changing experience that I will never forget. Never in my wildest dreams did I ever think that I could speak in front of 20 000 people! Miss Teen Canada has certainly given me opportunities that I am very grateful for. Had this been me two years ago, I doubt I could of done that I did this past Thursday.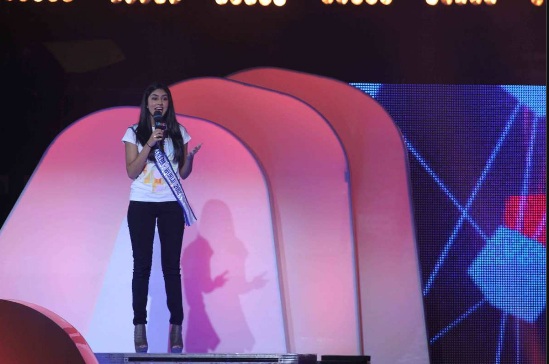 Vancouver – CBC did video on Vancouver WE day here, and there's more pictures and text on this 2012 Vancouver  WE Day story page of the Huffington Post.
I would like to thank Craig and Mark Kielburger and everyone from Free the Children for inviting me to be apart of this fantastic event.
Megha