The journey towards crowning the new queens is now here and the province of Ontario was first up on the list!
This past weekend, I was able to travel to Toronto where the new Miss Teen Ontario World 2013 would be crowned along with other finalists. The first day I arrived, the girls were busy rehearsing for the final night show. In fact, it was almost as if I was having a flashback, seeing as, just a few months back, I myself was competing for the Quebec title at my pronvincial pageant. I remember rehearsing for countless hours just as these girls were. In other words, I could certainly relate to both the excitement and anxiety they were experiencing.
What was amazing was that before I even knew it, the night of the final show had arrived and it was time for the girls to prove themselves to the judges. What I love most about this event, is that it really showcases who the girls are and what they stand for. This is why Miss Teen Canada has a platform portion, to see what interests and motivates the girls. I for one was so excited and touched after hearing the girls' stories back stage. From bullying, environmental awareness, building positive self-image, volunteerism to mentoring-you name it, these girls had it down!
I would like to congratulate 17 year old Bianca Carelli from Totonto for obtaining the title of Miss Teen Ontario! What a sweet and talented girl she is!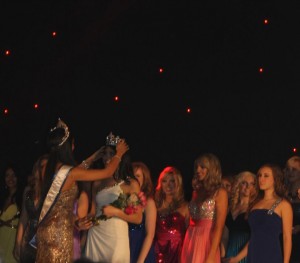 Organizing a pageant like Miss Teen Ontario is certainly no easy task. I would like to thank everyone who participated and made this event a success. From make up artists, hair stylists, choreographers, etc this event would of never been possible without you all.
One important thing that I hope comes across is that, regardless of the night's results, I urge the girls to continue to pursue their goals in life and to never give up on their dreams (regardless of how cliche that may sound). In my eyes, they are all winners and I hope that they will embody the young confident women that I know they are.
xoxo Megha