Hello Everyone!
My goodness, it has been awhile since I have written a post!! I have been very busy! Since my last blog, Miss Teen Alberta has taken place and more girls were chosen to move on and compete for the title of Miss Teen Canada-World 2010! Wow, that is coming so soon, the next girl will be crowned in July. ahh! Crazy.
Going to Calgary for Miss Teen Alberta was just awesome! My mom Lisa got to come along for the ride and we had a blast. The pageant was at the Fairmont in downtown Calgary and it was gorgeous. The service was excellent and the food was superb! I wanted so bad to go to the Sunday brunch but we got super busy and had to miss out on that one. Hopefully next time! While I was there, I purchased a new perfume! It is my new favourite and it is Daisy by Marc Jacobs! I love it! You have to smell it. Mmm delicious!
The girls were all fabulous and the show was a success. It was so wondeful to see the girls again that I spent a week with in Toronto at Miss Teen Canada 2009. We had nothing but fun and enjoyed every moment of the weekend. So, Congratulations to all of the girls, you all amazed me and I look forward to seeing the qualifiers in July!!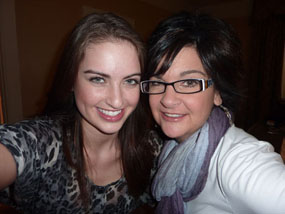 My Momma and I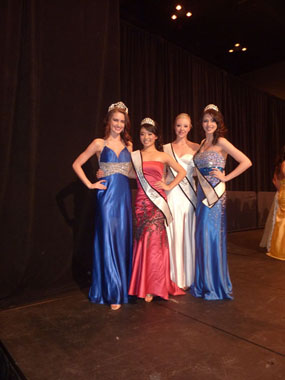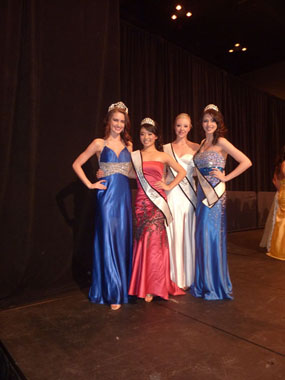 Me, Wendy, Alexandra and Sarah (Last year's winners)
My "Me to We" Kenya trip is coming up!! I will be flying to Kenya in May and I cannot wait! In the process of getting ready for the trip I have been continuing to go to the gym, get my mandatory immunizations, researching, and looking for a hiking backpack! Any advice on what kind of hiking backpack to buy? I have been looking and looking and just haven't found one that is quite right. Well the closer the trip gets, the more I will blog about it! If you are interested in the trips or have thought about going on one, click this link!
This was just a pre-update blog, so I will be blogging a lot this week! Continue to check it out!
xoxo
Siera 🙂