Just about caught up! Woot!
Saskatoon Hilltops Family Day Game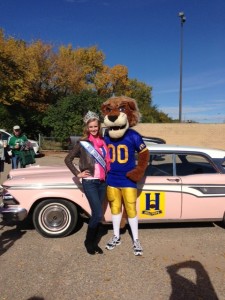 At the beginning of the month, I was invited to sing the national anthem at the Hilltops football game. But unfortunately I caught a cold at the beginning of the week and although most of my symptoms had subsided, I still had almost no voice! So I still attended the game and lost the last little bit I had cheering on the boys to yet another win. Also since October was breast cancer awareness month, they were selling pink hilltops shirts with proceeds going towards Breast Cancer Research as well as they had a pink Ford Edsel for the occasion.
It was so cool to see all the kids out there cheering on the boys and so excited to go see them after the game.  I was very excited to see one of my friends play for the first time since high school. Unfortunately he hurt himself in the first quarter but I got to see his awesome catch that caused the injury.
Going to the game reminded me how much I loved football and the atmosphere and feeling of family that goes with it. Everyone was so welcoming and I had so much fun!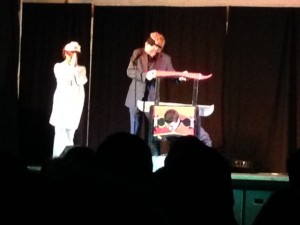 Friends of Vincent Massey Fundraiser
I was asked by a local community school to attend their Halloween fundraiser for their school. There was a barbeque, bouncy house, cotton candy, mascots and a magic show. I had the chance to hang out with DJ Tanner of C95, a radio station in town who was getting his head cut off that night in the show! It was really cool to see all the kids so excited and amazed by all the tricks, I was honestly trying to figure out how they did it too! Over all it was a fairly low key, fun day!
C95 Radio Marathon For Breast Cancer Research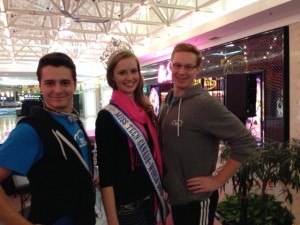 After meeting Tanner the day before at the Vincent Massey Fundraiser, he invited me to help him with a fundraiser the next night. C95 has an annual radio marathon every year to raise money for Breast Cancer Research. It was a lot of fun! Tanner was on air with Tim Stone as well and those guys were hilarious! I got read some of the pledges on air and request throwback Thursday songs! Over the two days they rasied almost $300,000 for Breast Cancer research, I am so proud that I got to be a part of such an amazing event.
Stand Up For Cancer Fundraiser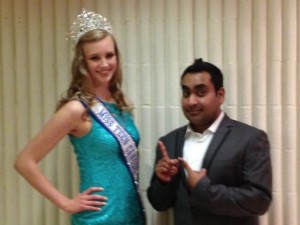 I was invited to attend a comedy show in Regina by Haris Khan who has putting on fundraising comedy shows for a year now to raise funds for different causes.
The night held all sorts of different acts and comics but the headliner was Marcus Ryan and I was laughing so hard I think I was just about crying. He was hilarious! I definitely recommend seeing him if he comes through your hometown!