The day after WE Day, I was up early again and driving to Regina to help out with the second day of the Children's Hospital Foundation of Saskatchewan's Radio Marathon. It was an amazing day filled with tons of inspiration!
I started off the day by freezing my bum off collecting donations outside from people passing by on their lunch break while Global Regina handed out free Tim's coffee!
Next, I tried my hand at answering phones! I was amazed at how generous people were. The women I got work with too were all so sweet!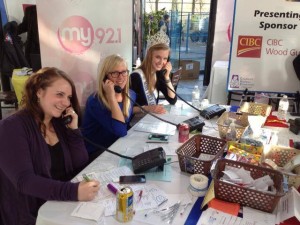 Finally I made my rounds with interviews with the radio station partners, My 92.1, 620 CKRM and 104.9 The Wolf. It was kind of difficult to be put on the spot like that for back to back to back! But hopefully I got my point across that this was an awesome cause to donate to because the kid really need a place of their own to heal in!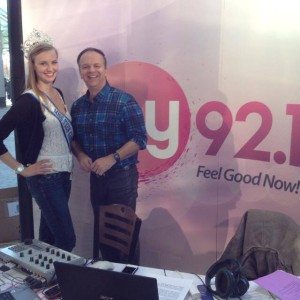 Overall it was a fun day and I can't wait for my next event with them!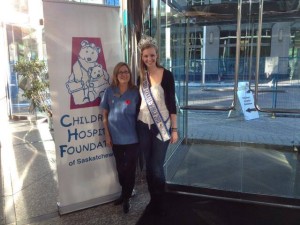 For more pictures, visit my facebook page!