Hi everyone! My name is Joanne Shao and I'm your new Miss Teenage Canada 2020!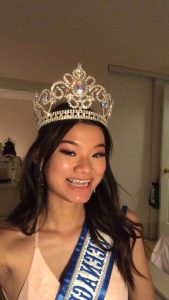 This past week has been the most insane experience of my life. I got to meet 28 beautiful and talented girls who I can now call my pageant sisters, and got to meet Samantha Pierre and Emma Jeapes who are such fun and kind human beings. I walked into this pageant not knowing what to expect, as it being my first ever pageant. My only goal was to have fun, because I didn't even think I'd make it into Top 12. I truly did not think I would win at all, because it was anyone's game. But as I now have the title of Miss Teenage Canada 2020, I will give a small recap of my journey till now.
Backing up to early February, when it was provincials, I bought my first pair of nude heels and my evening gown a week before the show. The weekend of provincials flew by, and I earned the title of Miss Teenage Mississauga 2020. Then covid happened, and it was super unexpected. I had events planned,  but could not attend any. So in conclusion we blame everything on covid! <3
The week of nationals came and flew by, and I miss my girls so so much. Monday, we arrived at the hotel and for dinner it was pizza and a pj party. Tuesday, was a photo shoot and video shoot, and thank you to Modern College for doing all of our makeup and hair. Wednesday was activity day, and that included things like treetop trekking, mini golfing, and lake tubing. It was also the day that Emma Jeapes arrived, and I was hardcore fangirling that I almost tripped. She is the sweetest, most down to earth person, and I'm so grateful that she is there to guide me through this journey, because without her I would be so lost. Thursday was prelims night! Modern College came back to do hair and makeup once again, and then it was show time. We had a 30 second speech about our platform, a swimsuit walk, and then talent. I personally did not perform a talent, but all the talents performed were amazing. Friday was rehearsals with Shawn Cuffie, and then in the evening we had a little circle meeting where we talked about one thing we all liked about the week and then a dislike. By the end of it, half of us were sobbing because we were going to have to leave our sisters behind (and by the half of us I meant me). Also I walked into a hotel light that was on the side of the wall somehow on the way back, which was pretty fun. Then came Saturday.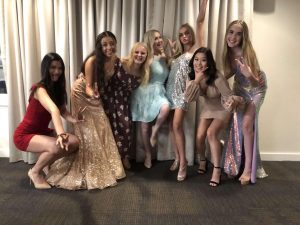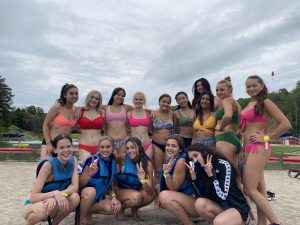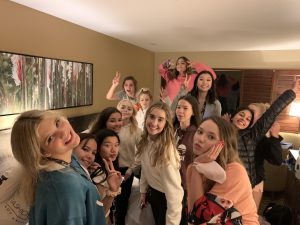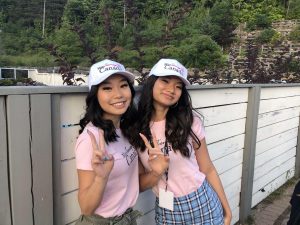 Saturday was the big show day, and I was so nervous and stressed, my stomach hurt the entire day. We had a run through in the morning and then it was time for makeup and hair.  I had my hair done by the lovely Kassandra from Modern College, and I actually got my makeup done by one of my pageant sisters, Mackenzie. We had one last dress rehearsal and then it was showtime. We had our choreographed opening dance number, and then all 29 of us got to walk in our evening gown. It would usually be Top 20, but because of the number of girls we had it was Top 14. Top 14 walked in swimwear, and then it was our swimsuit dance. Top 8 is then announced, and they walk another evening gown. After, it is Top 5 that is an onstage question, and lastly was crowning and awards. It was a blur and I was crowned Miss Teenage Canada 2020!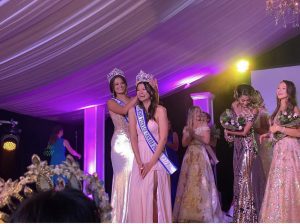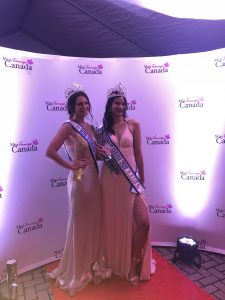 I can't even explain the amount of support I got from my pageant sisters. When I was announced for Top 8, my best friend in the pageant Angela Sung, she pulled me aside and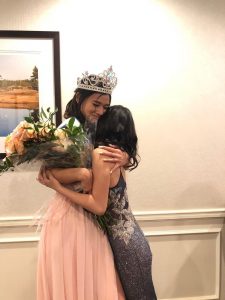 told me: "I know you don't want to make Top 5 because you think you aren't a speaker, but win this for me, and win this to represent all the east asians babies." And I did. So thank you Angela. I love you with all my heart. I also want to thank  Krissy McCarthy, Emily Bliss, Clara Chemtov, and Machara McNeil. I was the closest with you guys, and I can't explain the gratitude I have for your support from day 1, I love you guys so much. Thank you to all the other pageant girls, and even if I wasn't that close with everyone else, I know you all support me and love me so much. Also another big thank you to all the world girls, past winners, and even universe girls who texted me right when I won, and told me if I needed anything, that they would be there. Thank you.  This is the start of my journey, and I know it's going to be a big mess filled with laughs, and cries, but I hope to make you all proud.
PS Thank you so so much for all the gifts from Michelle and the sponsors! This is so insane of how much I've gotten! This still feels like an unreal dream! (Also I did not win a dog, this is my best friend's dog, Cleo, and she is the love of my life.)