Hello! My name is Sabrina Jones and I am the reigning Miss Teenage Southern Alberta 2014.
This year has been everything I've dreamed of and more, it was only 3 short years ago I began my journey with Miss Teenage Canada.
At the young age of fourteen, I was unable to play on my junior high volleyball team due to an injury. With this, I was forced to find a secondary hobby. I searched and search and nothing intrigued me; I was slowly losing hope until I hopped on the internet and typed 'Teen pageants in Canada', that was when I found Miss Teenage Canada. Being a tomboy most of my life I was skeptical towards the idea. But be as it may, every tomboy has a girly side that is dying to wear a sparkly dress and have her hair and makeup done. That day I applied online to Miss Teenage Canada, and a long two weeks letter I got the email: CONGRATULATION! I had been chosen to compete in Miss Teenage British Columbia 2012.
Miss Teenage British Columbia was an amazing learning experience! Although I did not place, I had made great friends who I still talk to and consult them whenever I am faced with a pageant emergency.  But I didn't not wallow in my loss but rather took it as a trial run, a practice test if you will.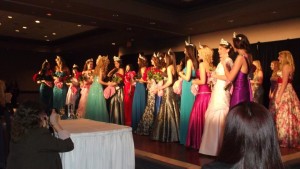 The following year my family and I had moved back to Alberta, in the midst of unpacking I messaged Michelle Weswaldi and asked her if it was possible if could compete again, and thank god she said yes! I then started to work my butt off. Training in heels, public speaking, interview techniques, and getting sponsors; all things I never did for my first pageant.
Arriving on training day I was confident and ready to face what the weekend had in store!  The girls bonded instantly, there were no if's, and's, or but's about it. Many of the friendships I have made at provincials are still going strong to this day! I call Jaime Vandenberg- Miss Teenage Alberta on a regular basis, and we talk for HOURS!! I can honestly say that I have come out of both pageants with friends that will last me a life time
The experiences I've had throughout this year have been amazing. I would have never thought I would travel to Toronto let alone for a national pageant,  having little girls run up to me asking if I am a princess and local girls saying that I'm  they're favorite princess of them all. I would have never got to meet Spencer West and Craig Keilburger, or even be kidnapped by Vikings!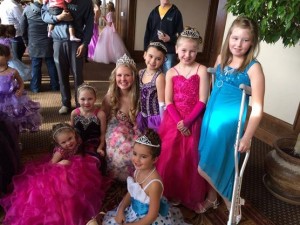 From not placing at the ripe age of fourteen to placing top three in Alberta… and top twenty in Canada, I have no words to describe this journey. But in the simplest form, it comes down to two words:
Thank You.
I can honestly, whole-heartedly say that this has been the best year of my life and I owe it all to my family, friends, sponsors, my girls, and last but not least, Michelle Weswaldi. I wouldn't be standing on this stage if it wasn't for you seeing past my tomboyish ways and bold attitude, Michelle, thank you. And now its time for me to pass on the torch or rather the title.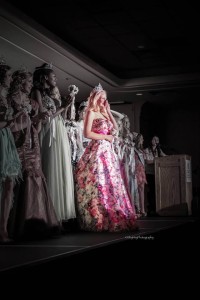 Congratualtions girls, all the best in 2015!!
Yours truly,
Sabrina Jones- Miss Teenage Southern Alberta 2014