Relay For Life
This was my first time in 4 years not participating on a team at Relay For Life Saskatoon. Since I couldn't let the day go by without showing up at least for a little bit I went as a volunteer! Once I got there though there were an overflow of volunteers so they didn't really have a job for me unfortunately but I did get to visit and say hi to the friends I knew.
It was so cool to see my old friends that were on first, second and third teams still continuing to participate in the relay in one way or another! Props to them for staying out all night in the rain and the cold! Hopefully next year I will be able to participate again!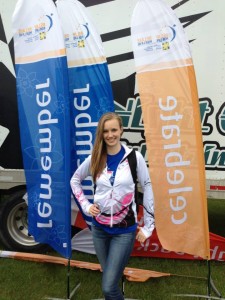 Canadian Mental Health Awareness
I had the pleasure of being invited to an event for mental health awareness in Saskatoon. It was a relatively small event but I was able to meet the drummer of the band The Sheepdogs, Sam Corbett, who was also the guest speaker that night. He was a very down to earth kind of guy and it was very cool to meet someone from my hometown who was on the cover of the Rolling Stone!
There were presentations on how to prevent mental illness in the workplace and then Sam was able to tell his story of his struggle with anxiety which developed during the bands year of rapid success. It was really interesting to hear how he came to terms with the fact that something just wasn't right and how he now is able to cope with it. It was definitely an event I was glad to be at.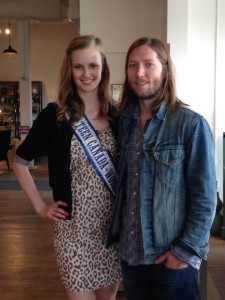 Saskatoon Children's Festival
For the second year in a row, I was able to help out at the Children's Festival in Saskatoon. This year I was able to watch the ERTH Dinosaur Show which was super cool! I also was able to have a one on one photo op with the biggest and meanest Dinosaur they had! He was super sweet 😉
I was also able to hand out prizes to the dozens of kids waiting in line of face painting which is their most popular attraction! I'm definitely thinking of possibly volunteering next year, it's definitely one of my favourite event and getting called a princess never gets old! 🙂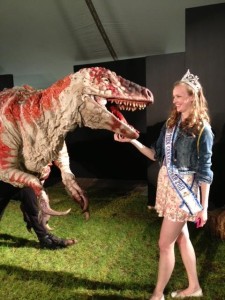 For more pictures of these events, visit my facebook at www.facebook.com/MissTeenCanada2013
– Jillian, oxox