Toronto Blog! 
Hello! I am Kate, Miss Teenage Canada 2018. I am 17 years old and am from Winnipeg, Manitoba. 
Wow, I have finally had time to process my trip to Toronto! I had the most amazing week, and met the most wonderful people. I am so thankful to have had this experience, and I am honoured to now represent Canada internationally this November. 
My week in Toronto started off with an early rise heading off to the YWG airport followed by a  turbulent filled flight before finally landing in Toronto. I collected my luggage (although part of it did not make it to Toronto), and then take a tour bus to Centennial Collage where I meet my three FABULOUS roomies. We have our own little party before heading down to the welcome party. It was such a privilege to meet three amazing girls. Day one was a success. I loved meeting all the other delegates and was amazed and impressed with each delegate and was truly honoured to finally meet these amazing, intelligent, and gracious ladies.
Day 2 is the photoshoot, video shoot, and interview.  I  had so much fun getting hair and makeup done. First was the video shoot and next the photoshoot. Later on I had my interview.  It was so much fun working with the MTC team, the photographers, and the hair and make-up artists.  WOW! What a great experience working with everyone!  After all these activities were done we had rehearsals to learn choreography for the final show.  A busy but fun schedule!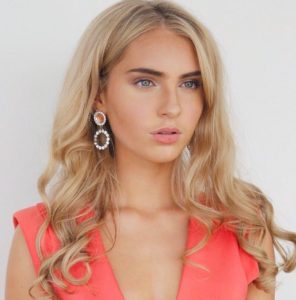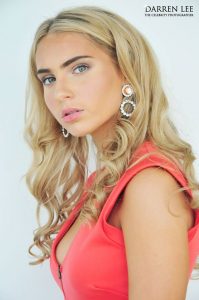 Day 3 is adventure day! We went touring around Toronto.  This was unreal because I have never been to Toronto. We start our day off at the beautiful Casa Loma. We learned all about the castle's history and had the privilege of taking a tour. Following our visit to Casa Loma we went downtown to the CN tower.  We had the opportunity to take pictures by the Toronto sign. The tour bus experience was so much fun (although the driver may have had a different opinion! ).  We all jammed out to songs on the tour bus from destination to destination. The next place we venture to is the Yorkdale Mall! Honestly, I  could spend forever in this mall. The mall has  so many stores which we don't have in Winnipeg! We stop in at Gucci, Kate Spade, Versace, and so much more. Oh, I of course can not forget about Brandy Melville. One of my favourites that is not in Winnipeg!! To finish off our day we go too Dave and Busters for supper (another unreal place we do not have in Winnipeg.)  Essentially it is a restaurant and arcade in one.  You can play games to win prizes. It was honestly so much fun.  Definitely a place I would like to go back to.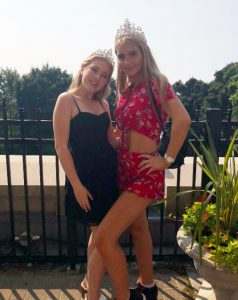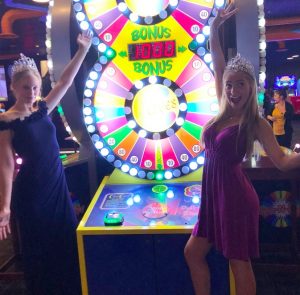 Friday, Day 4  includes rehearsals and the preliminary competition. We wake up and practice more choreography for the final show which is to be the following Sunday. Then later on in the evening we pack our outfits for the preliminary competition. Preliminaries determine the top 20 for Sunday's (the final)  show. We are judged in evening gown, and swim suit. This night was so much fun! I loved getting out on stage – it gives me the best feeling, like a rush of adrenaline. All the delegates did so well, and everyone looked stunning.  After the show we eat supper and get some well deserved (and needed) rest!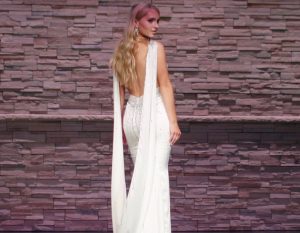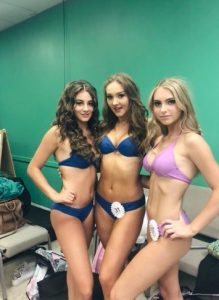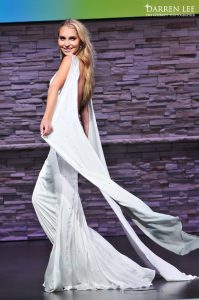 Day 5 rolls around which is the talent competition, and platform presentation.  The morning includes rehearsals to refine our choreography.  We prepare  for the talent night. We finally arrive to the venue and get everything set up and practice our talent and platforms presentations.  For my talent performance I choreographed a lyrical dance solo to a cover of "The Climb" I sang and recorded. It was such an honour to  place in the top 4 talent which allowed me to preform again at finals the next day! The talent night was a huge success and everyone shined on stage.  I had the privilege of watching truly amazing talent performances, but what also so impressed by the platform presentations and how dedicated the delegates are to giving back to  the community.  How could one not be inspired?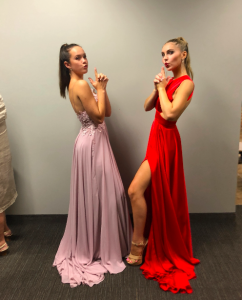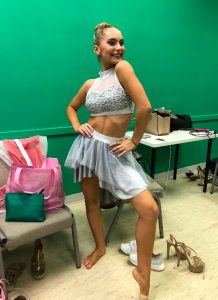 Day 6 – Finals. Today is the day Miss Teenage Canada 2018 is crowned.  An early start to the day including hair and  makeup. By the time all the delegates finish hair and makeup it is time to make our way to the venue. Yes, this once again included lots of jamming, including singing Party in the USA (in our case Canada) at the top of our lungs. Perhaps not exactly on key!  We finally arrive, and practice our dance numbers on the stage before the show starts. Finally the show starts.  My family and friends back home are watching me compete on the live stream. (I am so thankful for all of their support!). After the opening number they announce top 20.  Next  its bikini. Then they begin to announce top 10. They continue…my number is not called …my heart is pounding. There is one more spot in the top 10. They call my number. My heart is going crazy.  Next is evening gown.  Then they announce the top 5. Following the top 5 announcement is the question phase where each top 5 delegate is given a question to answer on stage.   After that is awards, and we all line up back on the stage for crowning. They call out all the sub awards first. I was beyond proud of my roomies.   Amelia, my roommate from BC,  was the highest fundraiser.  My roommate Madison, from Saskatchewan, won Miss congeniality and was so deserving of this award. I was also so proud of Taela, (from Ontario) who received Miss teen talented. I expect to see Taela on Broadway some day. I was so happy to win Miss teen supermodel! It was so exciting because I have been working so hard on my modelling career! Practicing and training and trying to continuously learn.  Finally they begin to announce fourth runner up, and third and second. Then there is me and Mahta left. Standing there with Mahta who is not only beautiful but also talented, strong, intelligent and gracious was such an amazing feeling.  It was truly an honour to be on stage with Mahta. Then I was crowned Miss Teenage Canada 2018. I still can not process. I can't wait for what this year brings and to see my MTC sisters very soon. You have all inspired me and helped me grow and learn. I love you all more than you could ever know. Thank you for these life long friendships (now I have excuses to take spontaneous trips across Canada.)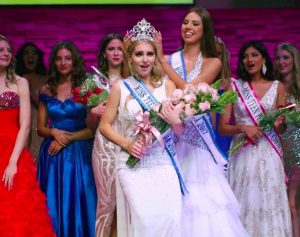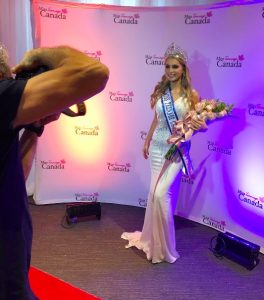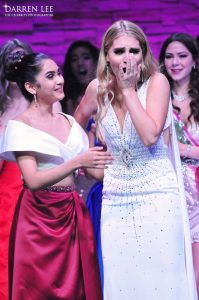 Much love. Xoxo
-Kate 
Miss Teenage Manitoba 2018
Miss Teenage Canada 2018