Fargol Jenabieh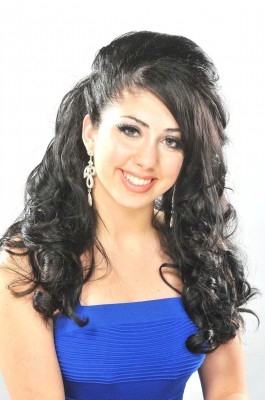 Fargol Jenabieh's goals...
To give a voice to those who remain unheard and fight for freedom of speech.
Fargol Jenabieh's bio...
Fargol Jenabieh is the reigning Miss Teen Southern Saskatchewan! A young lady of determination and vision, Fargol's passions include languages, dance, flying, volunteering at the local hospital and senior home. She initiated a dance team for special education students. She is fluent in English, French and Farsi. In 2009-2010 she won first place in Concourd d'Art Oratoire, and is one of thirty French Youth Ambassadors of Canada! The representative from Saskatchewan participates in ballet, contemporary, jazz, flamenco and African styles of dance. As if this was not enough, Fargol intends to receive her recreational pilot's license by the age of seventeen! During a recent trip to the Middle East, Fargol witnessed millions of people fighting for democracy. Deeply moved by the experience, she has reconfirmed her commitment to study International Law. She believes it is her responsibility as a Canadian to give a voice to those who remain unheard.