Michala Brasseur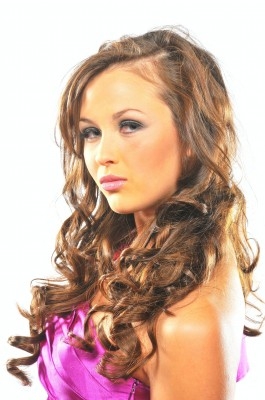 Michala Brasseur's goals...
To experience life to its fullest by reaching out and making a difference in someone's life
Michala Brasseur's bio...
Michala attends Estevan Comprehensive School and is currently in Grade 9. Throughout school, Michala has maintained excellent grades and has been recognized on the Academic Honour Roll. Michala is very passionate in athletics and in the arts programmes, especially dance. Michala started dance when she was seven years old. She completed six ballet syllabus and in the fall will be completing her intermediate-foundation syllabus. She has received many awards and scholarships for her dance, and enjoys the excitement of being on stage and performing in front of a live audience. Her family and friends describe her as a caring, ambitious, out-going, loving teenager, and when an opportunity presents itself, Michala successfully participates and strives to do her best and enjoys satisfying accomplishments.