Jessica C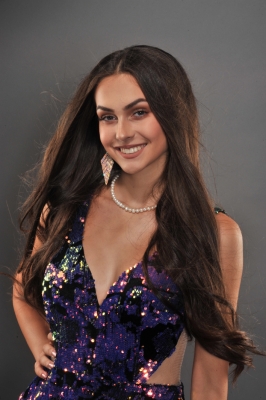 Jessica C's goals...
Jessica wants to help the Immigrant community and create educational centres with mental health programs. She currently works as a volunteer in the Leisure Buddy program assisting children with mild special needs.
Jessica C's bio...
Jessica has grown up in Toronto and speaks English and Spanish fluently. Jessica is an amazing older sister. Her passion is basketball. She has been playing it for 7 years as well as completing the Bronze cross and Bronze medallion in swimming. Jessica spends some of her time volunteering in the Community as well as her Church. She is kind, loyal, trustworthy, caring, humble and giving. She is absolutely overjoyed in participating in this section of Miss York Region Teenager.