Sarah Wojcik, Miss Teenage Canada 2015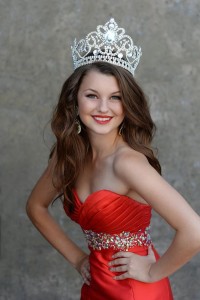 Being diagnosed with both situational depression and anxiety at a young age the aftermath of bullying, Sarah understands personally what it is like to struggle with these issues., She believes that teens do not have to suffer in silence any longer, that more education on the subject is undoubtedly needed in her community. Through her Journey as a Miss Teenage Canada Finalist, Sarah made it her goal to "Change the Stigma" surrounding Mental Health Issues. Working alongside the suicide education and prevention center In Central Alberta , Sarah hopes to promote youth Canada wide to speak out about their mental issues and to encourage those around her to reach out and receive the professional help when they feel needed without the fear of being judged by their peers.
Sarah is an ambitious young woman who excels all that she does. Passionate about education, she was chosen to apply to the university of alberta's WISEST (women in scholarships,engineering, science and technology) program. The strong work ethic that Sarah's parents have instilled in their children, helped Sarah to stay academically strong her whole life as she is preparing to apply to University of Alberta's faculty of medicine where she can fulfill her dream of working as a OB/GYN.