Bianca Carelli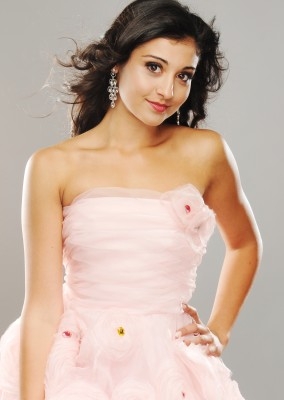 Bianca Carelli's goals...
Bianca will raise funds for Free the Children during her reign as well as promote her title as much as she can within her community and help engage youth in healthy active lifestyles.
Bianca Carelli's bio...
On June 29th, 1995 in Mississauga, Ontario , Bianca Carelli was born to two young students Anthony Carelli (WWE's Santino Marella,)and Petrina Akbarali. Bianca is a Métis, Italian, Pakistani and Finnish, a unique combination of ethnicities that demonstrate the multiculturalism within Canada. With three of her four grandparents being immigrants, Bianca was exposed to the importance of values such as hard work, education, and family from a young age. Bianca was raised to be a well-mannered and mature young lady and has had the opportunity to travel to many countries, Japan, England, Estonia and Cuba to name a few. Passionate for the arts, Bianca has danced competitively since age 4, preformed on an improvisation team and been in numerous plays. She currently lives in Toronto with her two younger sisters, mother and hard-working stepfather and is actively involved in her school as a part of the student council, principals advisory group and as co-president of the girls group. Bianca is planning to attend university next year for science and expects to pursue a career in medicine or follow her father's footsteps into entertainment. Bianca Carelli is determined to use her title as Miss Teen Ontario World 2013 this year to help her make a lasting impact within her community and beyond.