Marina M.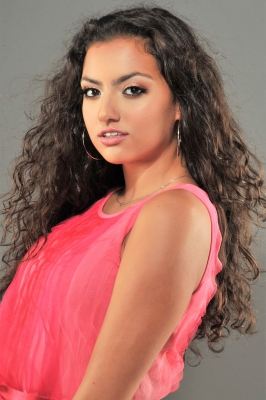 Marina M.'s goals...
Winning a title and representing her city at the national pageant means that Marina will be able to build on her own self-confidence and improve on her leadership skills to gain experience and opportunities in the entertainment world. Being involved in her community and making a difference is a huge part of her final goal. She will use her exposure as an advantage to fight for her beliefs and change the world for the better.
Marina M.'s bio...
Marina is determined to strive high and transform all of her dreams into reality. Besides her work life as an instructor lifeguard, Marina also dances in and out of school to bring out her inner diva. On her spare time, Marina enjoys drawing to express her individuality. With the help of her imagination and innovative thought process, she hopes to pursue a career in the business field and hopes to become an entrepreneur. Marina's ultimate passion is being around and helping animals. Being the highly adaptable and adventurous girl that she is, Marina is an aspiring world traveler and will take every opportunity to try something new.