Kai-La P.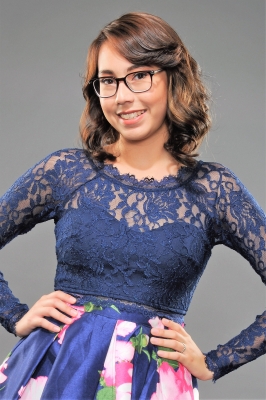 Kai-La P.'s goals...
Kai-La's goal after pageants, is to study at the University of British Columbia in Midwifery.
Kai-La P.'s bio...
Kai-La is a small town girl, but she has big dreams. Since recently graduating from high school, she plans to take a year or two off to travel and participate in pageants. Kai-La is also a very active girl. From long distance running for 8 years to recently getting a personal trainer, she stays active. Kai-La's platform is to raise awareness for sexual assault. She believes that everybody needs more knowledge on the topic and that there should be less discrimination towards the topic. Kai-La believes she has what it takes to make a difference. She may be a little shy, but she has a big voice when it comes to her platform.