Maggie G.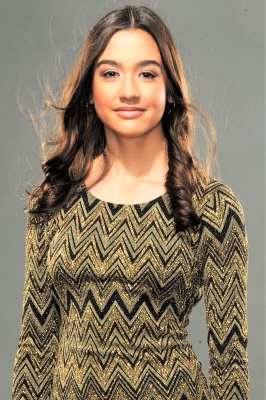 Maggie G.'s goals...
Maggie's goal is to complete school with great grades so she can attend Stanford University. She wants to go to Stanford to practice in the field of Bio-Chemistry so she can help find a cure for cancer. This goal was inspired by her grandmother and great grandmother who died of cancer.
Maggie G.'s bio...
Maggie is a very purposeful young woman who is determined to become a Bio-Chemist and help to find the cure for cancer, her choice school is Stanford and she hopes that this pageant can help her achieve these dreams. Maggie loves to meet new people and make friends since she has never really been good at it at home. She enjoys performing in front of audiences and modeling as she is comfortable with her body and hopes to inspire others that they can be too. Maggie hopes that this will be a memorable and story filled experience.