Samantha P.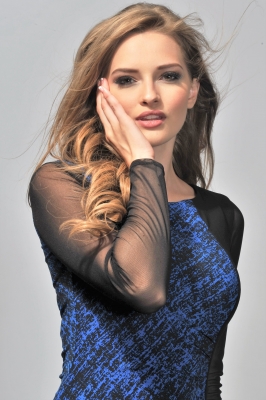 Samantha P.'s goals...
Samantha hopes to further advocate for a new perspective on the word "feminism". She wishes for the word to be viewed on the same level as "gender equality", in which she is a firm believer. Samantha hopes to reach out to the youth of Ottawa to promote feminism and gender equality.
Samantha P.'s bio...
Samantha is a passionate and dedicated opera singer, musical theatre performer, dancer and actress. She is currently studying at Carleton University and YTK Studios with Prof Yoriko Tanno. A fluent English and French speaker, Samantha continues to expand her existing knowledge in Spanish, ASL, German and Italian. Samantha currently works at Little Princess Party Fun, Centrepoint Music Academy and Roots Canada. In addition, she volunteers with charities such as Global Brigades, CHEO, Girl Guides of Canada and now Free the Children.