Taylor Boehlig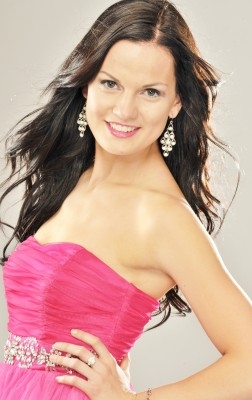 Taylor Boehlig's goals...
Taylor's goal is to support and raise awareness for the less fortunate while encouraging others to volunteer their time towards helping. Taylor also aspires to support kids and teens, like her, who have broken homes and to let them know that they are not alone!
Taylor Boehlig's bio...
Taylor is a passionate, outgoing young lady from the small town of Macgregor, Manitoba. Taylor spends most of her time playing sports, such as AAA Hockey, Soccer, Track and Field, Badminton, and Fast Pitch. When Taylor isn't busy with sports she likes to spend her free time with her friends and family, being outdoors, traveling, or volunteering at the Siloam Mission Drop in Center. Although Taylor is very busy she always finds time for her school work and has been on the Honour Roll throughout High School, with an 85-90% grade average. Other awards that Taylor has received include Athlete of the Year, Basketball MVP, Track and Field Coaches Player, and the Central Plains Female Capitals Most Improved Player. From all her years of playing sports Taylor has acquired determination, leadership skills, and an all around healthy lifestyle. Taylor plays an active roll in her High School not only by being a member in the Youth In Philanthropy Group, Peer Helpers, Healthy Mondays, and Big Brothers Big Sisters, but also by making new students feel welcome with her bubbly personality and charisma.