Suzannah Fialkow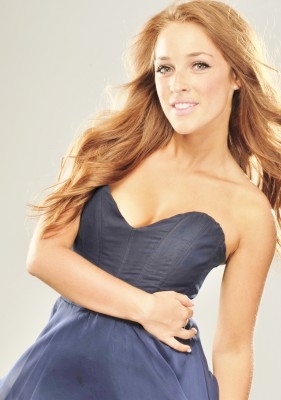 Suzannah Fialkow's goals...
Suzannah is a passionate advocate of anti-bullying and intends to use her title as Miss Teen Alberta-World to assist other teens in improving their self-esteem, to create strategies to counteract bullying, and to provide support to teens to live a healthy and balanced life style.
Suzannah Fialkow's bio...
Suzannah is a passionate, determined and outspoken young woman. She likes to assert herself and embrace her own kind of beautiful. Suzannah has always loved the thrill of performing as she has taken years of dance, as well as modeling and acting courses. Suzannah always takes leadership roles where ever she can and is currently a regional youth group leader where she promotes good sisterhood and volunteers at many charitable causes. Community service has always been a large part in Suzannah's life; she raised over $4000 in cash and donations in 2008 for her local animal shelter. Suzannah would like to promote her passion for charitable causes and to be a positive role model for girls of all ages to look up to. Being a certified lifeguard and working for her swimming instructing license, she knows the importance of being a good role model especially for young children. This has also made her realize how important a healthy lifestyle is and she promotes this by working out, swimming, and eating well. Academics also play a large role in Suzannah's lifestyle; she achieves good grades while pursuing her extracurricular activities. Suzannah wishes to inspire others to believe in themselves and follow their dreams and to improve the welfare of the world.