Shelby LePage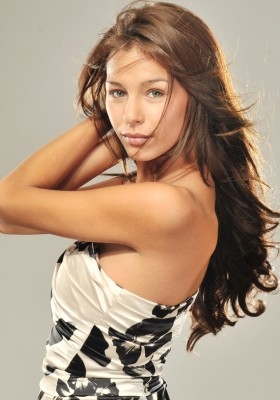 Shelby LePage's goals...
Shelby's vision is to help empower youth to have the courage to be themselves. "Be You (tiful)".
Shelby LePage's bio...
Shelby is a graduate of Osoyoos Secondary class of 2012, whose heart is as big and warm as the desert she lives in. She is Cree from the Red Pheasant First Nation in Saskatchewan; her native name is "Little Morningstar Woman". Growing up in a family that has fostered for many generations, Shelby has come to realize that the role of a foster sister or foster family has been a calling for her family. She inspires and works towards her goal of giving children in care a voice and there is no shadow chasing her as she steps up to the platform to talk about her goal. Running away from challenges is not been an out for her. Upon being hired as a student biologist and interpreter at The Nk'Mip Desert Cultural Center: she found out that handling and learning all about rattlesnakes was part of her job description! Shelby became a certified venomous snake handler educating the public of this endangered species. Shelby is the former Osoyoos Princess 2010 and from this experience she learned what it takes to be a role model for other girls. Shelby encourages girls to embrace themselves, be themselves and show their community and peers who they are. "Be You (tiful)", would be Shelby/s motto, being yourself is what is most important.