Chanelle Biggan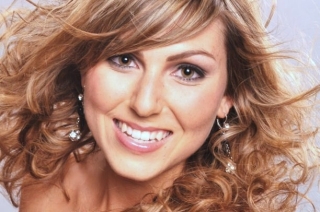 Chanelle Biggan's goals...
In the future, organizing a program to assist families and their children in having the means to be able to participate in recreational activities, would be my ultimate goal.
Chanelle Biggan's bio...
Chanelle was born and raised in Victoria BC. She has maintained an A average in her grade 12 year and has been recognized for her efforts in fashion studies, dance, art and figure skating. Chanelle plans to attend an art university to pursue a career in animation and creative writing. She is one of the only students in her school to complete two advanced placement art portfolios in one year. Chanelle has been recognized for the many goals she has accomplished. One of her passions is volunteering 3 days a week teaching and inspiring young kids how to skate. She received a program assistant award from the Juan De Fuca skating club this past April 2010. She was also recognized by Save on Foods and Victoria's A-Chanel News by awarding her a scholarship for her achievements in dance, figure skating and her countless volunteer activities. Chanelle has also received many skating awards, including most improved, most artistic and being recognized for competing at Western Canadians in ice dancing with her partner in Toronto. She has completed all gold levels of skating and is training towards her goal of a Junior competitive test. Chanelle hopes to one day obtain her coaching certificate and continue to inspire and motivate youth.