Mariah Dubeau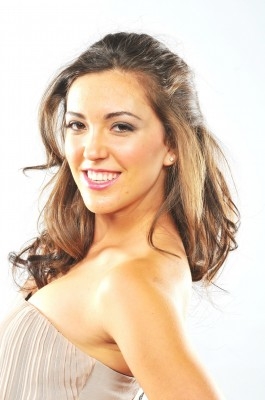 Mariah Dubeau's goals...
To develop into the best person I can possibly be
Mariah Dubeau's bio...
Eighteen year old Mariah Dubeau recently graduated a French high school named Père-Rene de Galinée in Cambridge, Ontario. Her hobbies include reading, listening to music, dancing, camping and travelling. She has travelled to 6 out of the 10 provinces with love and pride of her country and a goal of reaching the other 4. Not wishing to limit her experience to Canada only, she has travelled to places such like Florida, Cozumel Mexico, Grand Cayman Islands and Barbados and has future plans to do more of it. While travelling to those exciting places she has met peers her age who have now become lifelong friends. She is known to be determined, passionate, friendly and optimistic. She is currently enjoying her new role as a part-time supervisor at the Wilmot Community Pool. She values her family greatly and knows that they support her in everything that she does. By which she will also support everybody in her family with their endeavours. Being a part of the Miss Teen Canada World pageant has given her the opportunity to better herself, to motivate others, meet new friends and learn lifelong valuable skills.