Kennedy Todosichuk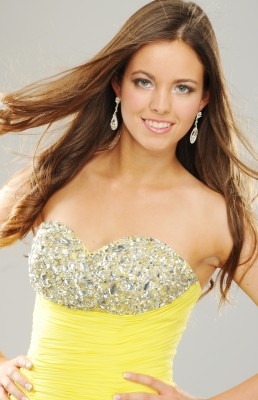 Kennedy Todosichuk's goals...
Kennedy would like to use her title to encourage people to pay it forward and help others; she feels that by paying if forward you plant a seed of kindness in that person that will blossom into more seeds in more people. She also wants to encourage youth to go for their dreams because anything is possible if you have the drive and determination to do it.
Kennedy Todosichuk's bio...
Kennedy is a student at Yorkton Regional High School with a never say never attitude. She took the initiative at her school to start and run the first Free the Children group. Kennedy is a member of the student council, and was elected junior president at her previous school. Kennedy has received many academic and leadership awards including honors with distinction. She enjoys teaching snowboard lessons and has recently received her level one ski coach license. During summers Kennedy volunteers at Wellman Lake United Church Camp as a counselor in training. Kennedy has volunteered at relay for life and been a guest speaker at a cancer survivors retreat. Her platform is to encourage people to pay it forward and spread kindness. Kennedy's most fulfilling accomplishment is being a dancer with Troyanda Ukrainian Dance Ensemble and receiving metals, awards and scholarships. Kennedy's goal in the pageant is to represent Eastern Saskatchewan as well as she can and to use her title to make a difference. Kennedy wants to encourage girls to dream big and never give up because anything is possible if you believe in yourself.