Adriana Husnutdinov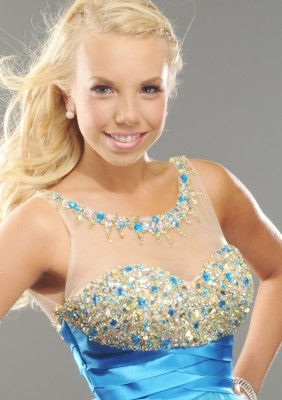 Adriana Husnutdinov's goals...
Adriana's goal is to provoke the essence or woman's rights. She wants to show to women all the potential they can have by standing up, and having a voice. Part of this goal comes from Adriana's dream of joining the military and encouraging the power of women!
Adriana Husnutdinov's bio...
Passionate, determined, and strong willed are just a few words to describe who Adriana really is. Born in Israel, Adriana came to Canada at the age of six. Currently she resides in Richmond Hill, and has deep Russian roots. Adriana has always been athletic, this is why she participates in various activities such as; gymnastics, taekwondo, swimming, and field hockey just to name a few. Even though Adriana loves spending time doing sports, she also displays a flare for acting, fashion, beauty, but most of all travelling. One of her greatest joys in life is to meet new people, learn about other cultures, along with discovering new and amazing foods. This girl also has a thirst for languages, this is why she is trying to learn as many as possible like French and Hebrew while she is young. Adriana also loves spending time outdoors; adventure, excitement and adrenaline are what she lives for. She dreams of one day trying skydiving, motor cross racing and cliff diving! She aspires to be an infantry soldier one day, or maybe even a film actress. With an outgoing, open personality Adriana feels she has all that is takes to compete for the title of Miss Teen Canada!