Karli Ralston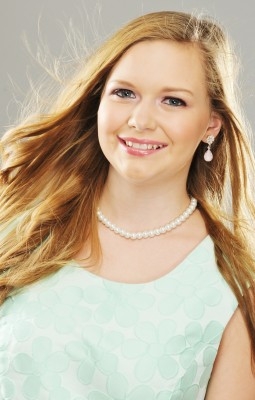 Karli Ralston's goals...
Karli hopes to use her title to become a positive role model in her community, and to instill confidence in those she meets a long the way. Karli plans on raising awareness against bullying in the school environment; as well as helping it cease to exist.
Karli Ralston's bio...
Karli is an energetic dancer from Prince George, British Columbia. She started dancing when she was three years old; doing ballet and tap, but it didn't take too long for her to trade the tights and body suits for a kilt and ghillies. Ten years have passed and you can still see her dancing in the studio in her free time. Dance has taught her a lot about confidence and many of her friends were made in the studio. She aspires to travel the world and to learn the cultures of other countries; her first trip will take place in April 2013 when she travels to Japan. Her love of animals inspired her to help fundraise for the SPCA. Karli attends College Heights Secondary where she is working towards graduation; after which she plans to go to school to major in psychology. She hopes to make a career working with children, in the psychology field. In her spare time she likes to read, write, play soccer, quad and hang out with her friends and her cat. Karli is described as fun-loving and quirky and would do anything to help out a complete stranger. Even though she is shy at times she enjoys public speaking and debate. She is happy to be going to the Miss Teen Canada World national pageant.