Kara Fillion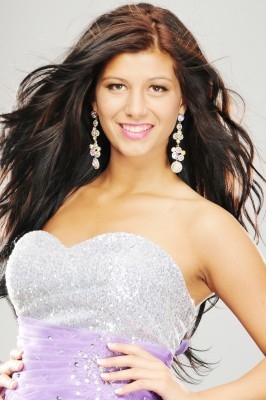 Kara Fillion's goals...
With her title, Kara wants to be a role model for younger girls and show them what true beauty really is. Every girl is beautiful in their own way!
Kara Fillion's bio...
Kara Fillion is Miss Teen Hearst World 2013! She is very excited to represent her small French friendly community for the year of 2013 at nationals in Toronto this summer. Kara was raised in Hearst, Ontario where she had the opportunity to take part of many things! She is an avid sports enthusiast and enjoys participating in a variety of sports. She has played hockey and figure skated for 8 years, she is on the synchronized skating team for her fourth year and she is also a country girl with horses! Participating in all of these sports have taught her many different values such as team work, patience, persistence, confidence, hard work, dedication and have helped her succeed in many things. Last year Kara discovered a huge interest in pageants and she is excited to start her journey as a MTCW contestant and to represent her hometown of Hearst throughout the year.