Josee Poulin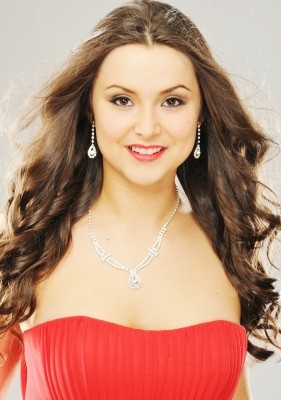 Josee Poulin's goals...
Josee's goal is to promote the importance of an education. She wants to spread the message that you are able to achieve any goal you set your mind to.
Josee Poulin's bio...
Josee believes the way to live life is to be friendly, happy and positive. She embraces all opportunities and challenges that cross her path and always does her best. It is important for Josee to excel in everything she does, whether it be school, work or when helping friends and family. She enjoys playing the piano, being involved in her community by helping in local events and volunteering with different organizations such as Northern Ontario Families of Children with Cancer. Josee enjoys summers on the lake at her camp. She has fun boating, kayaking, and doing many other summer activities. During the winter she stays active by going skiing and skating. She lives an active lifestyle while maintaining good grades in school, having a part time job, volunteering, and spending time with her family and friends. She has realized how important it is to have an education and hopes to continue her studies as she gets older; Josee would like to eventually become a lawyer. As she gets older, Josee would like to continue volunteering and being involved within the community as she does now. She believes doing this will not only benefit the community but will encourage others to do the same. Josee is looking forward to being a delegate in the Miss Teen Canada World pageant.