Gracie Stewart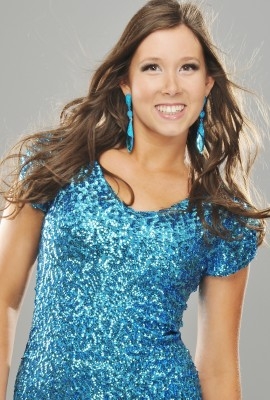 Gracie Stewart's goals...
Gracie is passionate about raising awareness regarding the importance of the Candlelighters Childhood Cancer support program and other charities that assist kids with cancer and would like to continue to use her title as Miss Teen Eastern Ontario World 2013 to make a difference in the lives of these young heros. Gracie believes that spending time with those fighting cancer, in particular children, can change your perspective on the importance of life, living and giving back to those in need.
Gracie Stewart's bio...
Gracie is a resident of Renfrew, Ontario which is a small town just west of our nation's capital. Throughout her life, Gracie has been an active member of her community and was humbled to receive the distinct nomination as Youth Citizen of the Year in 2012 for her dedication and commitment to volunteerism and community involvement. Gracie has been an accomplished student and has acquired top scholastic honors throughout her school years and will be attending university in the fall to achieve her goal of becoming a pediatrician. Gracie participates in many sports at the high school level: varsity basketball, volleyball, badminton, tennis and alpine ski teams. A lover of the arts, Gracie has been a member of the school concert and jazz band where she plays the alto saxophone. She has also played piano and competed in Highland and Irish dance competitions. Gracie enjoyed a busy reign as Miss Teen Ontario East 2012 and was honored to have been invited to participate in over 85 events from April 2011 to April 2012 for countless charities which included appearances on television, radio, hosting a telethon and emceeing. Gracie is excited to represent her area and pageant at the 2013 Miss Teen Canada World Pageant and looks forward to meeting the delegates from across the country