Farren Sawers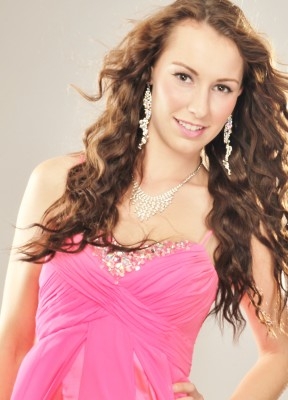 Farren Sawers's goals...
Farren's goal is to raise awareness for family violence and encourage children to speak out about it, home is supposed to be their safe place and she believes that all children should know that.
Farren Sawers's bio...
Farren Sawers is a very outdoorsy and extremely outgoing, positive and high spirited girl. Her hobbies include horseback riding, camping, archery, scrapbooking, craft making, baking, gardening and photography. Farren is planning on attending Olds College to study Equine Science and become an Animal Health Technician. While at Olds, she also intends on completing her farrier, riding instructor and equine chiropractor. Her passion is horses and it shows. Farren's biggest goal in life is to own and operate her own equestrian center where she can give lessons to children, as well as provide therapeutic riding to handicapped children and adults, as well as cancer patients. Farren had to grow up faster than the average teen because of a house fire when she was seventeen, however it has made her the strong woman she is today. She prides herself in making responsible decisions and thinking things through before she acts and speaks. Farren has a very bubbly go with the flow attitude towards everything. She is a leader, an animal lover and an honest and trustworthy friend. For Farren the cup is always half full and she believes there is always room for improvement. Farren is proud to be representing Lethbridge, and Alberta in the MTCW pageant and proud to be a role model within her community.