Elexis Wadden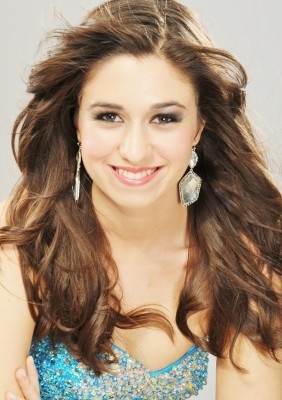 Elexis Wadden's goals...
Elexis is aiming to make celiac disease more understood in today's society and to also send the message out that no matter what you have faced in life the most important thing to do for yourself is to pursue your dreams. Nothing is impossible if you believe enough in it.
Elexis Wadden's bio...
Elexis is a well-spoken, fun loving, driven seventeen year old from East Selkirk, Manitoba. She has a great sense of humor and loves meeting new people. Throughout life she has thrived at school with achieving honor role, nourish and perfect her love of dance, with devoting time to take competitive lyrical, ballet, jazz, and hip-hop classes and also being involved with various activities! Some of those would include attending bible camp, choir camp, volunteering her time with dance competitions and also and being engaged within her community with assisting at events, fundraising for Cardiac Kids and lending a helping hand at school. A huge passion of Elexis's is art; she loves painting, drawing, sculpting and even loves photography. Her goal is to bring more awareness to celiac disease because Elexis has celiac. She believes the effects need to be better addressed because people go for years before getting diagnosed and this needs to change. Not only does she have determination towards her goals, but also in having an active lifestyle. One of her dreams is to travel and see the world in a new light, get a bigger view on life, and by making a difference in the world and her community. She is pleased to be representing Eastern Manitoba and being an ambassador for her community and country.