Dayna Mclaughlin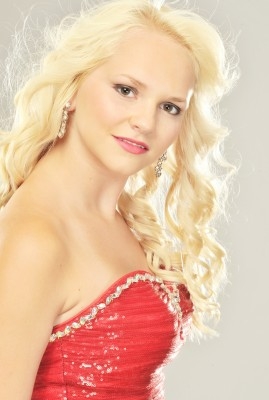 Dayna Mclaughlin's goals...
Dayna's goal is to inspire people to be healthy. To inspire young children and youth that your dreams can come true you just have to work for it. Also Dayna would like to promote spaying and neutering your loving pets and animals.
Dayna Mclaughlin's bio...
Dayna McLaughlin is a resident of Perth-Andover, New Brunswick and a graduate from Southern Victoria High School. Taking academic courses, she achieved highest standing marks of 12.0 in Nutrition and Healthy Living and Co-op. Dayna's family has struggled with many different health issues in the past including diabetes and as a result, Dayna will be focusing her efforts on diabetes. She is organizing a bike-a-thon in her community to raise money for the Canadian Diabetes Association. Dayna finds personal strength from her belated nana, her aunt and mother, as well as a motivational quote from rap singer Eminem, "I'ma be what I set out to be." This quote is motivational to her because it reminds her that she can accomplish anything she puts her mind to. There is no task too big or too tough. To her, this quote represents not allowing anyone to tear you down; only you can determine your future. The summer of 2012 Dayna represented her hometown at the 53rd Annual Legion Leadership training camp at Mount Allison University in Sackville, New Brunswick. The following year she competed in the Miss Perth-Andover Pageant gaining the title 1st Princess and was a delegate at the Miss Maritime Pageant. Dayna plans to go to UPEI in the fall for Pre-Vet with a goal of becoming a Veterinarian.