Darcy Waters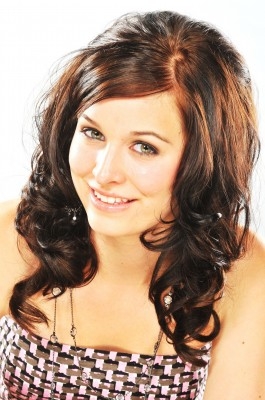 Darcy Waters's goals...
To bring awareness to the severity of bullying.
Darcy Waters's bio...
Darcy Waters is 15 years old and was born and raised in Calgary, Alberta. Darcy is a good student who has just completed Grade 9 and has been accepted to the drama program this fall at a high school specializing in Performing and Visual Arts. Darcy has always enjoyed the arts and loves to dance, sing, act and model. One day she hopes to achieve her dream of acting as a career. Darcy also enjoys the subject of science because it allows one to learn and discover new things and to see everyday objects in a new light. The most important thing in life to Darcy is friends and family. Darcy is very grateful to be in the Miss Teen Canada-World pageant and all the opportunities that come along with it. Every day Darcy strives to be the best person and role model she can be.