Celeste Levis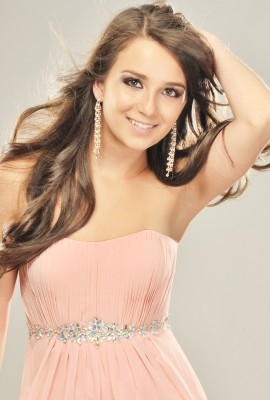 Celeste Levis's goals...
Her biggest dream is to support and encourage young people who are going through difficult times and to help them realize that they are not alone. She is a firm believer in the saying: everything happens for a reason and is a testament to surviving and thriving when life throws you on a different path. It is her hope that being in a leadership role, she will have the opportunity to listen and to help build confidence in others, while celebrating their courage and strengths and overcoming their individual obstacles.
Celeste Levis's bio...
Céleste Lévis is a singer/songwriter graduating with honours, with aspirations of pursuing a specialization in advance mathematics and music in French, at the University of Ottawa. It has not always been easy for this hardworking dreamer, when her athletic strengths were cut short. After months of suffering from ongoing headaches, paralysis, memory loss, blindness, hallucinations, the list goes on, her diagnosis led her to undergo emergency brain and spinal surgery in the spring of 2009.The ongoing ramifications closed existing doors but opened up new possibilities she never dreamt of. She decided to teach herself a list of instruments and began songwriting to not only express her own emotions but also to reach out to those who might find solace in the words and melodies she crafts. Since then, her passions have soared in the music industry, teaching herself and others that even though the hallways of life are darkened, there is a light at the end of the tunnel and things can turn out better than you ever thought possible! She believes that everything happens for a reason and even though she didn't know it at the time, it is what made her the person she is today; a great musician and your Miss Teen Timmins World! Sponsored by Action Refrigeration & Electrical , G.R Roy Construction LTD., Jack JP Burns and Nannette & Gaetan Verreault