Mercy Ndabene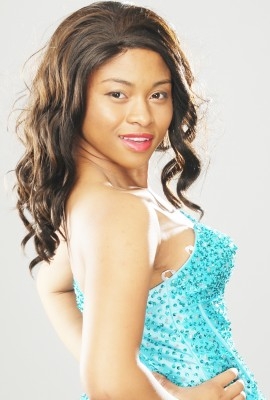 Mercy Ndabene's goals...
Mercy's goal is to raise support in LGBT Rights and raising awareness for bullying and teen pregnancy, and self-esteem. She also wants to inspire youth to not give up and to stay true to themselves by bringing her platform to light and doing her very best to promote her title beyond her community.
Mercy Ndabene's bio...
Mercy Ndabene was born in Yellowknife, North West Territories in 1996. She currently lives in Airdrie, Alberta. Her ambitions include going to an elite University and living life to the fullest! Mercy is the Thespian type, she loves to sing, act, and film. She's been performing in theatre, small school productions, California Adventures and Disneyland, Anaheim, California. She has a keen interest in business, marketing, film, culture, travel, and countries like South Korea, Philippines, and Japan. Her platforms include LGBT Rights, Bullying, Self-Esteem, and Teen Pregnancy. She is recognized for her very unique personality in ways of her quirkiness, open-mindedness, reliability, strong leadership, and adventurous drive to experience different things. Her proudest achievements include her success in language studies, performing arts, and sport ventures. She is inspired by figures like Tyra Banks, Oprah Winfrey, and Queen Elizabeth II. She loves to meet new people and make others laugh. Having struggled with self-esteem in the past, she wants to prove and inspire other young ladies to grow out of their shell and prosper and not to be afraid to try new things.