Ailey Korneychuk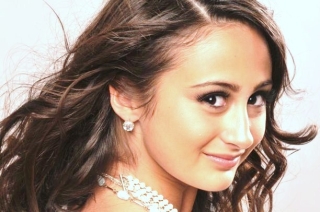 Ailey Korneychuk's goals...
I want to spread the message of the 'Kind Campaign' which seeks to end girl-on-girl "crime". The 'Kind Campaign' inspires adolescents to do their individual part by treating others the way they wish to be treated.
Ailey Korneychuk's bio...
At the young age of seventeen Ailey is an accomplished dancer, ambitious model, dedicated volunteer and high school senior. Ailey will be graduating this year and has been accepted to McGill and University of Saskatchewan. She is the worthy recipient of a scholarship to continue her education at the University of Saskatchewan. Not only has Ailey worked towards reaching high academic standings but she has also worked to reach her dance potential. Since Ailey started dancing at the age of five she has taken dance classes in Ballet, Pointe, Lyrical, Contemporary, Jazz, Musical Theatre, Tap, Hip-Hop, Acrobatics, and Ukrainian Dance. This past year Ailey finished her Royal Academy of Dance Graded exams with the completion of her Grade Eight Ballet exam receiving Distinction. Ailey also completed her Royal Academy of Dance Vocational Advanced One Exam this year. Ailey has completed exams with both the Canadian Dance Teachers Association and the Associated Dance Arts for Professional Teachers in Tap and Jazz. Through dance, Ailey has had the opportunity to perform with the Royal Moscow Ballet and at numerous competitions and community events. This summer Ailey will have the opportunity to compete at the CanDance International Finals in Orlando, Florida. Outside of her busy dance and school life, Ailey finds the time to volunteer her time in the community. This year Ailey volunteered her time and skills at the Social Cognitive Education Program (SCEP) center in Regina working with at risk preschool children, the Regina Food Bank, and at the Regina YWCA as a dance instructor. In the past Ailey has volunteered at several dance studios assisting with dance instruction. Since being crowned Miss Teen Saskatchewan-World 2010 Ailey has spent a large amount of time traveling to different community events and schools presenting her platform. Her platform, the 'Kind Campaign', is one that strives to end girl-on-girl crime. Ailey feels that the message of the 'Kind Campaign' is one of great importance not just in her home province or country but globally. She would love to spread the message of the 'Kind Campaign' to the adolescent population of Canada and the world.