Hillary MacMillan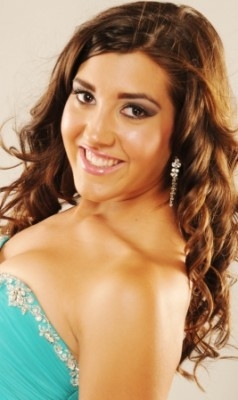 Hillary MacMillan's goals...
Hillary would like to pursue an occupation working with children with special needs.
Hillary MacMillan's bio...
Hillary, an eighteen year old honour student and all-around athlete at Renfrew Collegiate Institute was crowned Miss Teen Eastern Ontario World 2012 after passing on her Ontario East qualifying crown this past April. Hillary's Motto: "If you want something done, ask a busy person!" Throughout her high school years, Hillary certainly personified this motto maintaining Academic Honour Role status while balancing several competitive sports, committee leadership roles, fundraising activities and extracurricular activities for both the school and the regional community. Hillary has taken on her role as Miss Teen Eastern Ontario WORLD with enthusiasm and dedication, volunteering at several charity and community events throughout the Eastern Ontario Region and has worked diligently on her fund raising efforts for FREE THE CHILDREN. Hillary has been inspired by Childhood Cancer Champions whom she has met over the past few years and has chosen to Promote Awareness of Childhood Cancer as her national Charity Platform. She encourages everyone to follow the lead of these amazing kids and "Make everyday a special memory!" Hillary will be attending Queen's University in the fall and ultimately acquire a degree in Special Education.