Hayleigh McGrath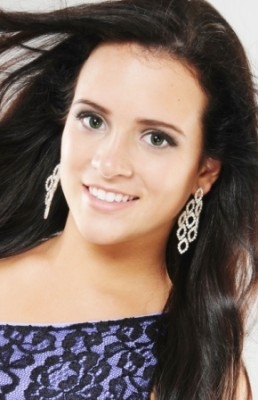 Hayleigh McGrath's goals...
Hayleigh's goal is to help people by becoming a primary educator and then move to Africa to teach children.
Hayleigh McGrath's bio...
Hayleigh was born in Mississauga, Ontario but at the age of eight years old, moved to Branch, Newfoundland; quite a big change. Shortly after the move she learned to love the rich culture and embrace it. Attending the small school Fatima Academy gave her much more opportunities to shine, which is when her true love for music was discovered. At the school's Christmas concert, she sang her first solo and has gone on to participate in many different musical opportunities. In grade four Hayleigh attended her first Kiwanis Music Festival, where she won her first of many music related awards. The stage feels like a second home to Hayleigh, only making it natural to try pageants. Not only does Hayleigh excel in music, she has maintained honour roll since grade four and this year has an academic average of 86%. As well as music Hayleigh is very interested in the outdoors, ever since she was 3 she would go hunting with her dad. Hayleigh believes that people should spend more time enjoying what nature has to offer and experiencing our wonderful country. Hayleigh has even spent a summer volunteering at an ecological reserve, Cape St. Mary`s Bird Sanctuary. In the future Hayleigh plans on attending Memorial University where she will get her education degree.