Aspen Dudzic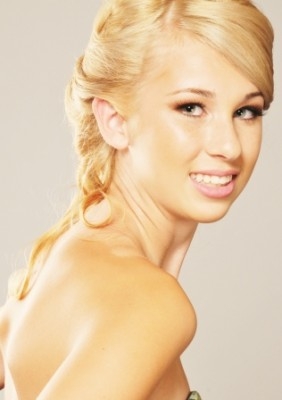 Aspen Dudzic's goals...
Aspen would like to become a model and has aspired to do so since the fourth grade, and has never stopped chasing her dreams.
Aspen Dudzic's bio...
Aspen is a 15 year old ninth grader from Sturgeon County, Alberta. All of her life Aspen has had a love for performing. Entering the Miss Teen Alberta-World pageant was her most recent event she participated in to be in the spotlight. She is in her third year of dance, has been modeling since the fourth grade. She previously enrolled in acting lessons in the citadel, and has taken any excuse to do public speaking in school. Volunteering is another one of her passions, and she partakes in the mentorship program in her school. Aspen works with a wonderful young girl in kindergarten who is autistic, and nothing pleases her more than to see her smile. Being a role model in her community is very important to Aspen. Aspen hopes that she can be as fantastic of a role model as her own role model, Janelle Dudzic. She feels that being in this pageant is a brilliant opportunity for her to connect with her community, to fundraise for an amazing cause, and meet many outstanding people. Aspen is absolutely ecstatic for Toronto, and ready to make some memories.