These are the most recent Miss Teenage Canada winners.
Katelynne Lawrence , Miss Teenage Canada 2018

Katelynne is as dedicated to the Performing Arts and her community, as she is to her academics. Kate has always loved singing and dancing, and began her performing arts journey at the early age of three! Kate performed her first professional role at eight years old, in Joseph and the Amazing Technicolor Dream Coat. She later landed a role in the American Girl movie Saige Paints the Sky. Kate believes that it is important to always try to make a positive contribution to the community, and has volunteered at numerous charitable events.
Katelynne plans to continue her training in the arts, modeling and academics. Katelynne believes that these skills are integral to achieving her goal of promoting mental health awareness, and in providing an understanding of the potential impact that bullying, and other factors, such as anxiety, can have on one's mental health
Emma Morrison, Miss Teenage Canada 2017

Emma is a determined and passionate young lady. She loves to explore new opportunities, that is how she found her love for the pageant industry. She entered her first pageant- Miss North Ontario Regional Canada- in 2017, and she was crowned that years Miss North Ontario. She is a truely friendly young lady, that hopes that her kindness is spread to everyone. Emma wishes to one day have a career in nursing so she can bring joy to patients. Overall, Emma is a happy go getter girl and she is ready to see what the pageant world has in store for her.
Emma's goal in life is to teach others to always be themselves. She believes that it is extremely important for everyone to shine who they really are, this is why Emma will always strive to be a genuine, kind, happy, and compassionate girl because that is truley who she is. She wants to be the young lady that her 10 year old self would have looked up to.
Samantha Pierre , Miss Teenage Canada 2016

Samantha is from Canada's Capital; Ottawa, Ontario. She attends University of Toronto in hopes to further pursue a career as an international lawyer or diplomat of Canada. Samantha's love of languages persists through her studies. She currently speaks fluent English and French with a basic knowledge of Spanish and American Sign Language and has German and Italian diction training.
Samantha has been avid participator in the Kiwanis Music Festival since the age of 9, winning several awards, trophies, scholarships and representing Ottawa 4 times at the OMFA Provincials Finals. Samantha has also completed her Grade 8 with first class honours with the Royal Conservatory of Music and is continuing her studies in Grade 9 and 10 practical voice and theory training. A trained dancer, Samantha has also completed many of her dance exams through the Studio School of Dance in Ottawa. She was also the recipient of the 2012 Dance Award at Canterbury High School. Samantha graduated on the honour roll and receiving a silver medal from Canterbury High School in 2015. As well as receiving her DELF B2 French certification and Extended French certificate, Samantha also received her Fine Arts diploma in Drama with Distinction.
Sarah Wojcik, Miss Teenage Canada 2015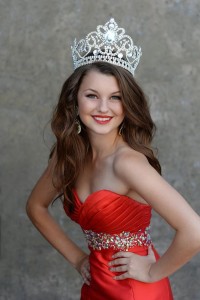 Being diagnosed with both situational depression and anxiety at a young age the aftermath of bullying, Sarah understands personally what it is like to struggle with these issues., She believes that teens do not have to suffer in silence any longer, that more education on the subject is undoubtedly needed in her community. Through her Journey as a Miss Teenage Canada Finalist, Sarah made it her goal to "Change the Stigma" surrounding Mental Health Issues. Working alongside the suicide education and prevention center In Central Alberta , Sarah hopes to promote youth Canada wide to speak out about their mental issues and to encourage those around her to reach out and receive the professional help when they feel needed without the fear of being judged by their peers.
Sarah is an ambitious young woman who excels all that she does. Passionate about education, she was chosen to apply to the university of alberta's WISEST (women in scholarships,engineering, science and technology) program. The strong work ethic that Sarah's parents have instilled in their children, helped Sarah to stay academically strong her whole life as she is preparing to apply to University of Alberta's faculty of medicine where she can fulfill her dream of working as a OB/GYN.
Francesca McFadden, Miss Teenage Canada 2014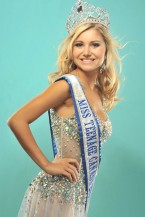 Francesca is an outgoing and ambitious woman who is determined to overcome any of life's challenges. Passionate about education, she received her school's Academic Brilliance award with a 96% average and is looking forward to studying medical sciences at McGill university. Community involvement is important to her; she volunteers at a hospital in the reconstructive surgery unit and at a yoga studio. Playing an active role on the student council, she is proud to be her schools president. Francesca is a positive teen role model and believes that with willpower and devotion anyone can achieve success.
Miss Teenage Canada 2013: Jillian Martin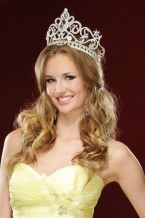 Jillian is a talented, compassionate and motivated young lady. She loves the beauty and diversity of other cultures as she has had the opportunity to travel to Japan on a student exchange and a French Immersion program in Quebec where she met people from various parts of the world.
Jillian showed great leadership in her high school years being involved with the SRC, Lead and Dance captain for the school musical, choir, dance academy, pom team, cheerleading team and manager of the junior and senior football teams. In addition to these activities, Jillian also makes time to help out in her community, including Youth in Action, Assistant Dance teacher, Child PAAL program, Team Captain for Relay For Life, and other clubs that focus on helping others.
Jillian studies at the University Of Saskatchewan with plans to enter the field of sports medicine. She is on the University Cheerleading Team that competes nationally every year, a club cheerleading team and she volunteers as a coach for a high school cheerleading team as well as a younger team at her club. No matter how much she takes on, she gives each task her best effort and does so with enthusiasm that positively affects whomever she is working with.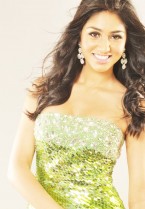 Miss Teenage Canada 2012: Megha Sandhu

Montreal native, Megha Sandhu, just recently finished her first year in Health Sciences at Marianopolis College. A real science buff, Megha is always on the lookout for new learning opportunities to better understand the world around her. In high school she participated in Science Fair where she researched the production of biomethane via NCC waste and anaerobic bacteria-earning her gold medal and the McGill University Department of Chemical Engineering Award. In 2011, she worked alongside her mentor at the Meakins-Christie Laboratories of McGill University, where she observed the results of an experiment on asthma, earning her a silver medal at her school's Science Fair. And there's more! Enthusiastic about the performing arts, she models, acts and does Indian classical dancing, Bharat Natyam. Passionate for sports, Megha has played on six inter-scholastic teams including; soccer, basketball, cross country, track and field, flag-football and the Halo road race. When not studying, you can find her taking her dog out on long walks in provincial parks and hiking. She also loves traveling; in fact, her favourite place in the world is Versailles, France as she is intrigued by Marie-Antoinette and the French Revolution. Megha has also dedicated her time to various volunteering opportunities and it is her heartfelt desire to promote awareness for special needs children in school environments.
Miss Teenage Canada 2011: Lauren Howe

Lauren Howe is an outgoing, eighteen year old from Toronto who is currently a first year University student pursuing a Biomedical Engineering degree. She graduated from high school with 95% average and along with her diploma she received a UCAPE diploma, Global Leadership Diploma and the Gold Duke of Edinburgh Award. She is bilingual in French and English and is currently trying to expand her current knowledge of Mandarin. She is a member of the DECA U committee (geared towards business studies) and the Engineers Without Borders team at University. In her spare time, she loves to act, run, kick box and play for the Varsity Field Hockey team at University.
Passionate about volunteerism, she has previously been actively involved in volunteering with adults and children with Intellectual Disabilities as well as events to support various organizations such as the Canadian Cancer Society, Free The Children and Dignitas International. She was also a part of the team called "Help Haiti" who raised funds for Earthquake relief in Haiti after the 2010 Earthquake. In November of the same year, she won the Title of Miss Teenage Ontario where she chose a platform to help reduce hunger and homelessness in local communities through the reuse of perfectly good food that is typically thrown in the garbage.
Lauren is extremely passionate about traveling, especially when it comes to visiting unique places of the world and the discovering the extreme diversity between lifestyles. This led her to become involved with International Service Projects. She has traveled to Peru where she helped re-build a fallen community building as a result of the aftermath of a devastating Earthquake. She has also been to Ghana to help build a high school and teach English to children. This summer, she will be traveling to Kenya for another project.
In July of 2011, she won the title of Miss Teenage Canada. She then represented Canada at the Teen World Competition where she placed fourth runner up and won the Congeniality Award. With her current title as Miss Teenage Canada, she wants to relay the message to kids that they should never be afraid to follow their dreams, no matter how far away they may seem. Following this, she also strongly advocates the importance of always pursuing a post-secondary education.
Miss Teenage Canada 2010: Channing Killi Smendziuk
Channing  is an 18 year old, 5' 9" brown eyed, brunette from Brandon Manitoba.  Channing has always had a passion for the preforming arts, especially ballet; naturally pageants were an excellent fit for this stage friendly girl. Although Channing is an enthusiastic performer, she does not dismiss academics. Channing achieved academic honours throughout her years in high school and will be attending Brandon University pursuing a Bachelor of Science Degree.After being crowned Miss Teenage Canada, Channing received numerous prizes and incredible experiences, such as: professional photo shoots; various travel opportunities; and interviews with Breakfast Television, E-Talk, and Entertainment Tonight Canada. She also was often featured in Newspaper articles in her home community. During her reign she was given the opportunity of representing Canada in the Miss Teen World Competition in Houston Texas. She made Canada proud by placing 1st Runner-up and winning the Most Photogenic Award. Channing had the privilege of supporting local charities in her own community and working directly with the Canadian Organization Free the Children.  She made appearances and volunteered at National events such as WE-Day, The Children's Hospital Foundation of Manitoba's Teddy Bear Picnic, Relay for life and traveled across Canada as a role model, inspiring and encouraging teens to reach for their dreams at the Provincial competitions.One of her most memorable experiences was traveling to Kenya Africa with the Free the Children Organization, where she got to see firsthand how this charity changes the lives of Kenyans. This truly changed her life for the better, and opened her eyes to the importance of education. This journey only inspired Channing more to become the teacher she has always aspired to be. She is proud to say that she has teamed up with other ME to WE sponsors to help send a young girl to secondary school.Channing will be representing Canada in future National Pageants. In October 2011 Channing competed  at the Miss Teenager Universe pageant in Guatemala and was named Miss Teenager 2011. Channing looks forward to seeing what the future has to offer and hopes to achieve a career in modeling /acting. Her year as a title holder has certainly been an exciting and adventurous one.
Miss Teenage Canada 2009: Siera Bearchell
At sixteen years old, Siera is a gifted dancer, a skilled golfer and an inspiration to people of all ages. Dancing for over thirteen years, Siera received numerous awards and scholarships and is an undefeated city champ golfer for two years in a row. While playing a role in her high school production, Siera choreographed many dance numbers with great leadership. With the tragic loss of her home and belongings in February 2009, she wants to help people who have faced similar situations and is already working with the Red Cross to make that dream happen. While attending A.E Peacock Collegiate, she holds high academic standards, is in grade ten and always strives for the best. Even with a busy lifestyle, Siera is a successful young woman and dreams of a big future.
Read Siera's Blog

Miss Teenage Canada 2008: Katie Starke
HOMETOWN: UXBRIDGE Took home the title at age 18Katie was born Canada Day and has lived in Uxbridge, Ontario her whole life. She is currently in her 2nd year at York University where she is on a full academic and athletic scholarship. Once Katie graduates with her undergraduate degree in business she plans to continue her education further and complete her Masters in Business Administration (MBA). Successful businesswomen like Susan Arnold have inspired Katie to value education and set high goals for her future. On top of education Katie also values her family. She is the oldest of 4 siblings and believes that being the eldest has truly taught her the meaning of being a role model. Each day Katie strives to lead by example by being a strong, independent and hard working woman. She feels very proud and fortunate to live in a country where women are valued and given equal opportunities to pursue their dreams. Katie believes today's women can be anything they want to be. Katie's favourite activities include playing hockey, which she has played since she was eight years old. Her hard work and practice over the years has earned her an athletic scholarship at York University to play on the Women's Ice Hockey team. She also enjoys: yoga, hiking, running, biking and swimming. Being active and physically fit is an important aspect of each and every day. In the near future, Katie plans to run a marathon. Other interests include charity work. In particular, Katie enjoys supporting causes that directly affect women such as women's cancers and women's shelters. Recently she competed in the Miss Universe Canada pageant and placed 6th overall and was selected to compete in the Miss Model International Pageant in St Martin.
Read Katie's Blog