Meet the Team
Michelle Weswaldi – Executive Director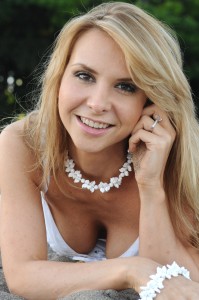 Canadian born, Michelle displayed a love of the stage and performance at the age of six. She was one of the first Canadians to compete, and win, in beauty pageants in the United States, gaining such titles as 'Little Miss New York Model' and 'Little Miss North American Model.' She paved the way for Canadians in the American market of children's pageantry. As an actress, model and dancer she appeared in countless magazines, over 40 commercials, 4 of which were aired nationally, numerous TV Series and has performed at several charitable events.
Now in her 30s, Michelle has taken her passion for film/television/fashion and pageantry to another level. She has worked as a Talent Agent for a principal film/modeling agency, a Pageant coach and is now the Executive Director for the Miss Teen Canada – World Pageant and recently added "Full time Mom" to her list of career paths.
Notable title wins include: 'Miss World Canada 1996', 'Miss Intercontinental Canada 2000', 'Miss Earth Canada 2001'.
Shawn Cuffie – Choreographer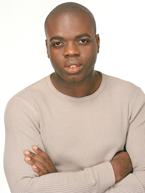 Shawn Cuffie has been active in the Entertainment industry from the age of 16. Since then he has appeared in Commercials, Movies, Videos, TV Shows, Live Shows and has toured many cities in Canada and the United States with professional recording artists.
By 18, Shawn skills had developed in training models & talent through dedication in attending many conventions, workshops and seminars in L.A and New York. Since then, he has perfected his trade – justifiably one of the most sought after professionals – called to work with hundreds of talent throughout Canada and the U.S.A. There is a number of talent after having worked with Shawn, had been placed with large international agencies. Among these selected, the work spectrum includes appearances in spectacular commercials and the gracing runways of the world – including work on Cover Girl Campaigns, Nike Advertisements, L'Oreal Commercials, prominent magazine covers, fashion channels around the world, not to mention designer campaigns and recording contracts.
Some of Shawn's direct efforts include large scale Model/ Talent Competitions in the U.S.A (IMTA) having won 20+ awards over a decade, Corporate Shows for Pepsi, TD Bank, Price Waterhouse Coopers, The Toronto Raptors, Concerts for Kiss 92.5, and hundreds of Fashion Shows.
Because of his keen business sense, will and drive to succeed, by 21 Shawn decided that he was ready for the professional side of the industry. Having started with his first dance rehearsals in his sisters' basement over 10 years ago – he struggled. With the help of friends and family, he was offered rehearsal spaces in church basements, shared lofts, then finally community centers.
Currently Shawn operates his entertainment enterprises in his High Park area studio and offices. With 10 years of passion and dedication, he shines in the Toronto and International Entertainment Industry.
Mr. Cuffie has also aligned himself with great friends in the industry such as record companies, international management companies, international models and the list goes on. These are the movers and shakers who manage large international recording artists and models and acts around the world.
'As a young entertainer and entrepreneur, it is my dream and priority to help put Toronto on the map on an international level with regards to our Entertainment Industry.' Says Shawn.
Shawn's ultimate goal is to create a legitimate avenue to guide talent through their struggle in the industry with the help of the decision makers themselves.
Rob Campbell -Social Media Director

Rob Campbell, CEO of Lenzr.com, is one of Toronto's leading freelance web marketers. He brings over three years' experience building social marketing buzz for Canadian companies and Canadian film and TV properties. Campbell also holds workshops for companies to educate and train them on the ins and outs of Social Marketing.
Campbell brings valuable expertise to The Miss Teenage Canada's social marketing. He is creating an army of Finalist bloggers – an integral part of the MTC-W's marketing strategy. Social media has become a valuable marketing tool, making blogging a requirement and 10% of each contestant's final score. "The next Miss Teenage Canada should be the most skilled communicator; may the best blogger win!"
Belinda Kiriakou – Health & Fitness Advisor
Fight2BeFit Owner & Head Trainer, Published Fitness and Bikini Model, and Health and Fitness Columnist, Belinda Kiriakou has been featured on shows such as ET Canada, City TV, and Much Music to name a few. One of Canada's leading fitness gurus, she is also known as WBFF 2011's World Champion Fitness Model and 2012's second runner up as WBFF Pro Diva Fitness Model in the World Championships. Belinda recently resigned her Pro Status as a Diva Fitness Model from the WBFF and has her sights on getting her IFBB Pro Status as a Bikini Model in 2013.
She is also known for being featured in Inside Fitness Magazine's #4 in the Hot & Fit 100 for 2012, and 2010's Miss Universe Canada's "Best Body" and "Audience Favourite".
Angeline McDonald – Provincial Head Judge and Official Gown Sponsor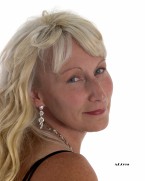 Angeline McDonald is the owner of "Bells & Bows Bridal Centre", an accomplished businesswoman and premier supplier of pageant, graduation and bridal gowns.  She has been in the bridal industry for over 20 years.  Angeline recognizes the contributions pageants make to women's lives worldwide and that "Glamorous has no Limits" and therefore travels Internationally.  Delegates look for the most fabulous gowns on the planet to take stage with.  The gowns worn in pageants are trendier and more stunning for 2013 and 2014 than ever before.  "Bells & Bows Bridal Centre" has become a leader in providing cutting edge fashion with unbeatable service and has been setting the standard in the bridal industry since 1985.  Special highlights for Angeline include being the official wedding planner for Wedding Wish 2008-09 (Global TV), astounding stage shows across provinces and the winner of "Best of the Best 2010, 2011, 2012, and 2013 Bridal Centre" for Southern Alberta.  Angeline's Hallmark is providing brides and young women who are graduating as well as pageant delegates a gown of their dreams.  As the Regional Director for Canada in the Association of Bridal and Formal Attire Retailers (ABFAR), Angeline works with manufacturers and retailers to implement ethical and responsible standards for the operation of full service bridal and social occasion boutiques.  In addition, this organization works to educate clients on the benefits of patronizing full service bridal and occasion stores.  Serving on local entrepreneurial organizations, Angeline has shared her vast experience on compliance committees as well as with strategic planning committees.  Numerous awards have been given to "Bells & Bows Bridal Centre" for their participation and support of the Off-Campus Education Program and work experience programs within the store and a proud sponsor of Leaders of Tomorrow as well as featured in a special edition magazine "Profiles of Excellence".  Angeline believes that true success is driven by the passion for a dream that cannot be denied.  It is carried to its goal by a focus that is unrelenting.  It is driven by actions that will not be contained, and driven by a force that knows no failure.  Angeline believes that one should "Be your kind of Beautiful and let your Dreams take Flight." 
Please visit her website atwww.bellsandbowsbridalcentre.com