Allison GP.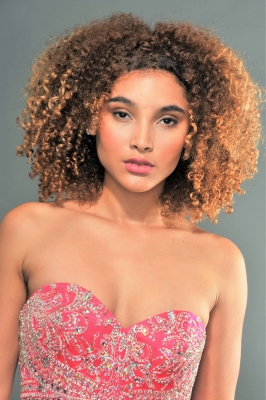 Allison GP.'s goals...
Allison wants to empower woman in education. She wants to fight against violence towards woman and bully. With her talents, her beauty and her voice, she wants to make a difference in society by giving to woman confidence and representing her country with honnor and respect.
Allison GP.'s bio...
Allison is a creative beautiful woman. She learned how to sing, to dance and how to play piano when she was little and how to rap at 10 years old. She has a Youtube Channel of music. One of her hobbies are to learn langages. In fact, native Canadian , she learned French, English, Spanish and Italian at a young age. She started to learn langages such as Romanian and Arabic with books. Allison had been bullied many times in her childhood until now. She is modeling in Italy and she is also a colourful person.